The Vegetarian Underground offers some of the best Textured Soy Protein (TVP) recipes available. Here are ten favorite recipes using the smaller soya "granules" ("mince" or "bits"):
1. Pasta Fagioli (TSP or TVP)
We have added TVP (instead of chopped meat) to a traditional Italian pasta and beans recipe. You will notice a substantial, meaty texture, but your guests will not guess it contains Textured Vegetable Protein (also called Textured Soy Protein).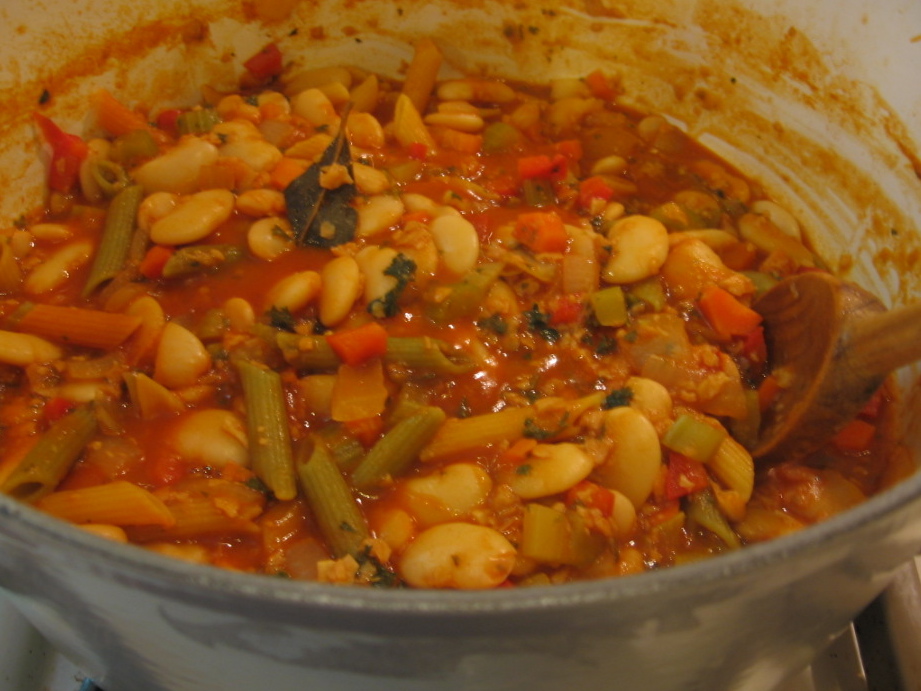 2. TVP Greek Rice (Spanakorizo)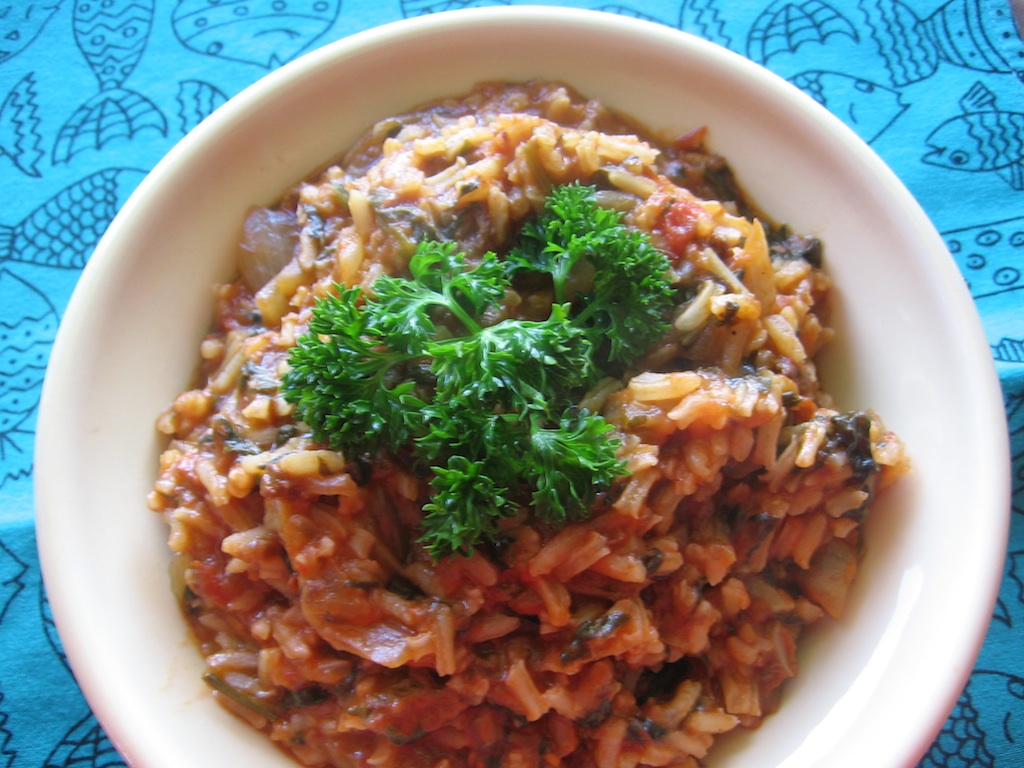 Greek Rice is loaded with tomatoes and spinach and has the lovely flavor of olive oil. Here we have a high protein version of the traditional dish. It can be served as a main course or side dish, and it has a superb flavor.
3. Savory Vegetarian Meatloaf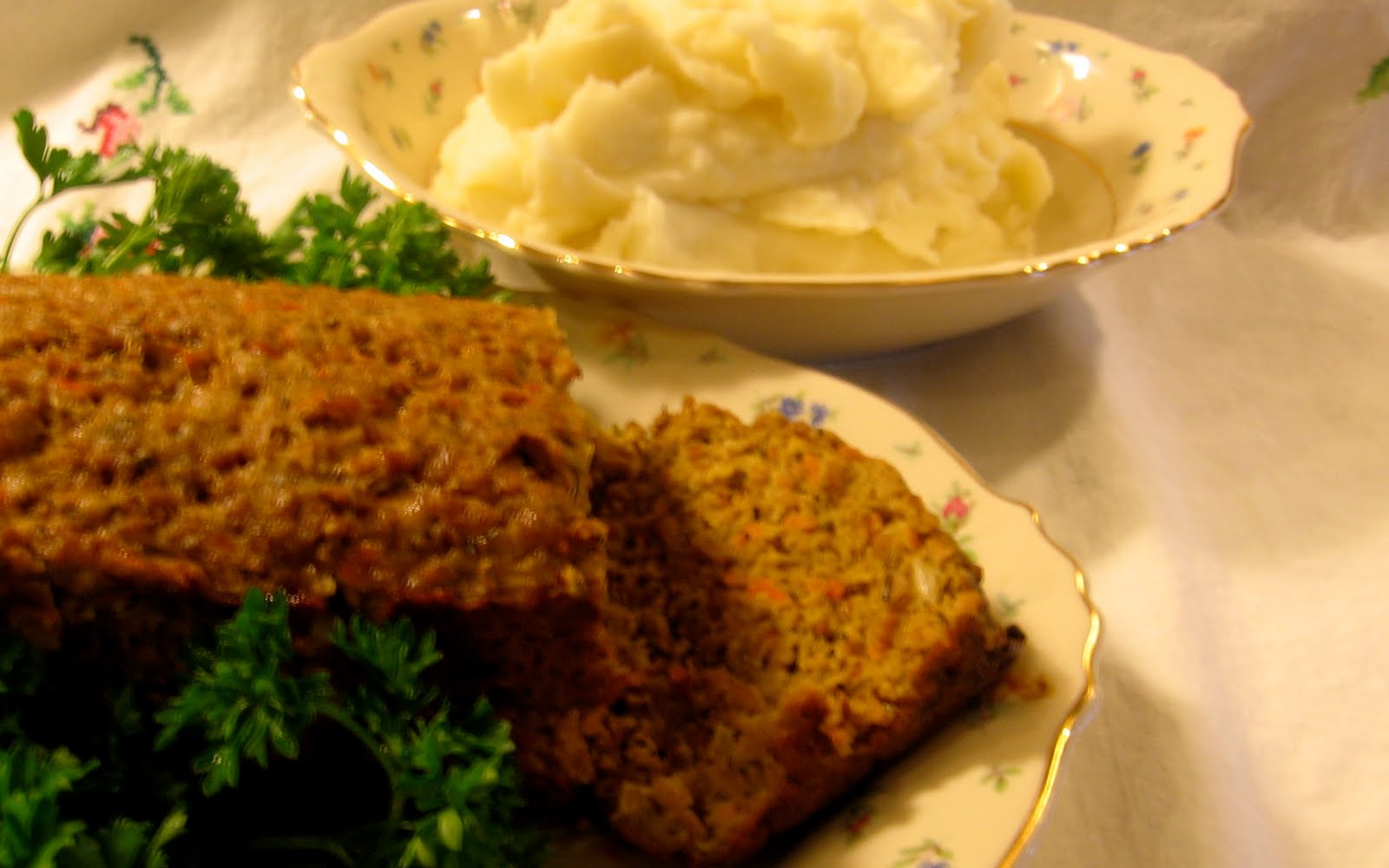 Summer savory is a spice sometimes neglected by home cooks, but it has a lemony floral taste that adds a nice dimension to many dishes. (See our recipe for Salad Olivier.) The texture in this loaf is very meaty and satisfies any cravings for comfort food, especially when coupled with whipped potatoes.
4. African Bobotee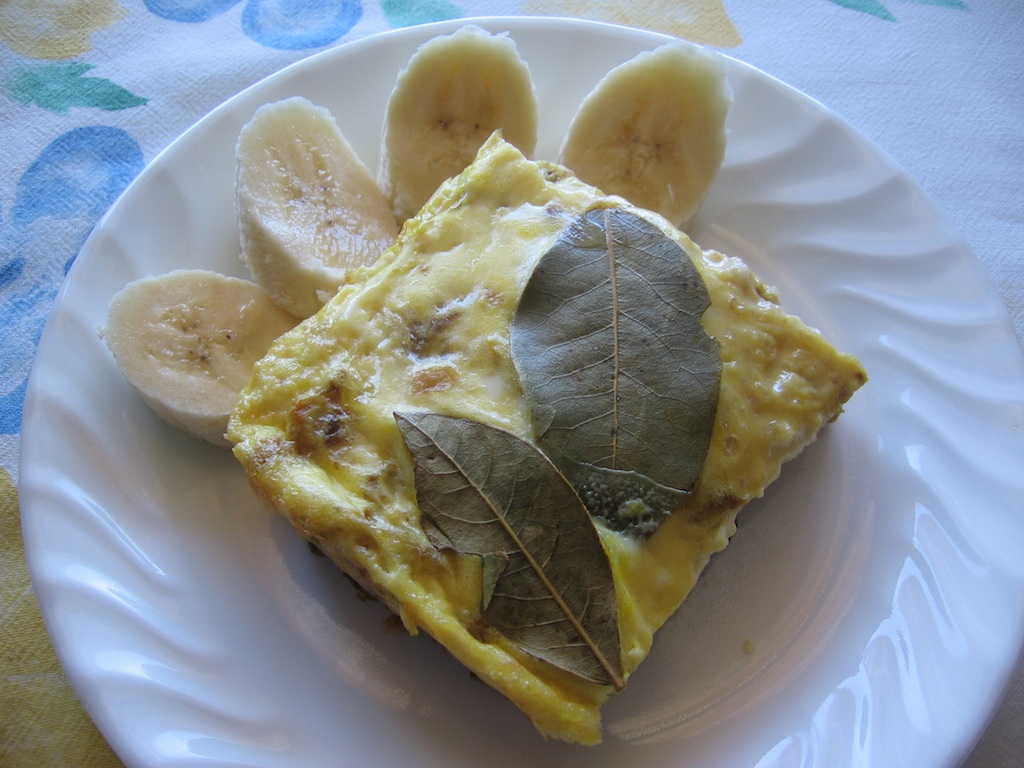 Bobotee is sometimes considered the national dish of South Africa, although it is commonly thought that it arrived there with Malaysian immigrants during the 17th century. Traditionally made with ground meat, the exotic flavors of this dish lend themselves well to our vegetarian interpretation.
5. TVP Spaghetti Sauce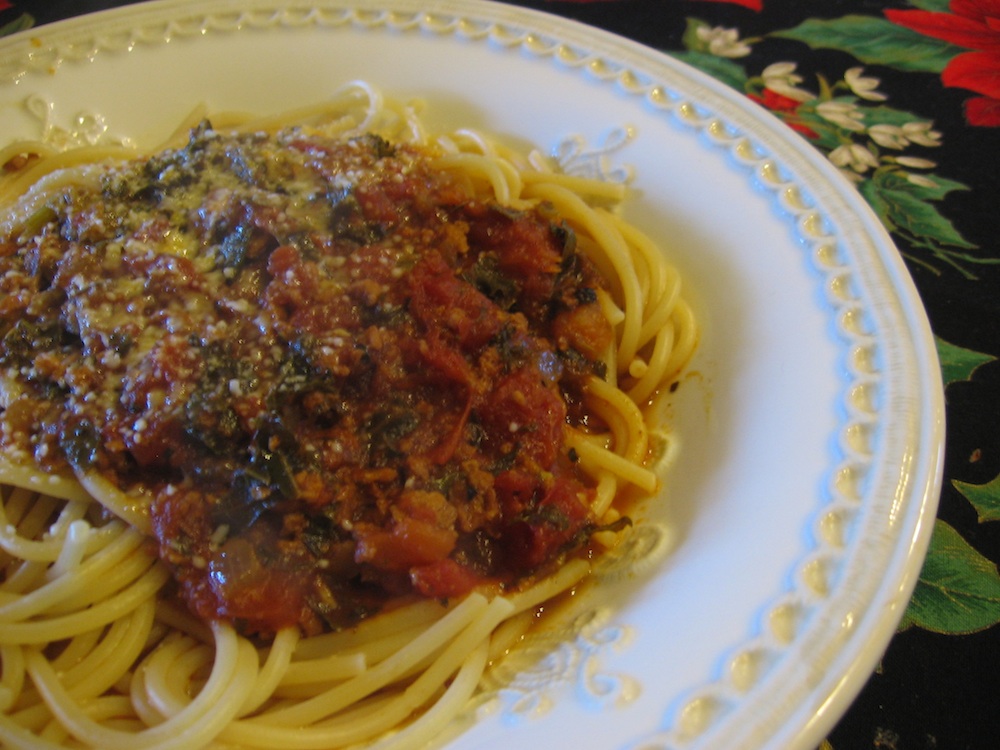 o get a higher protein content in a pasta meal, add textured vegetable protein (TVP).
6. Barbecued Peanut Burgers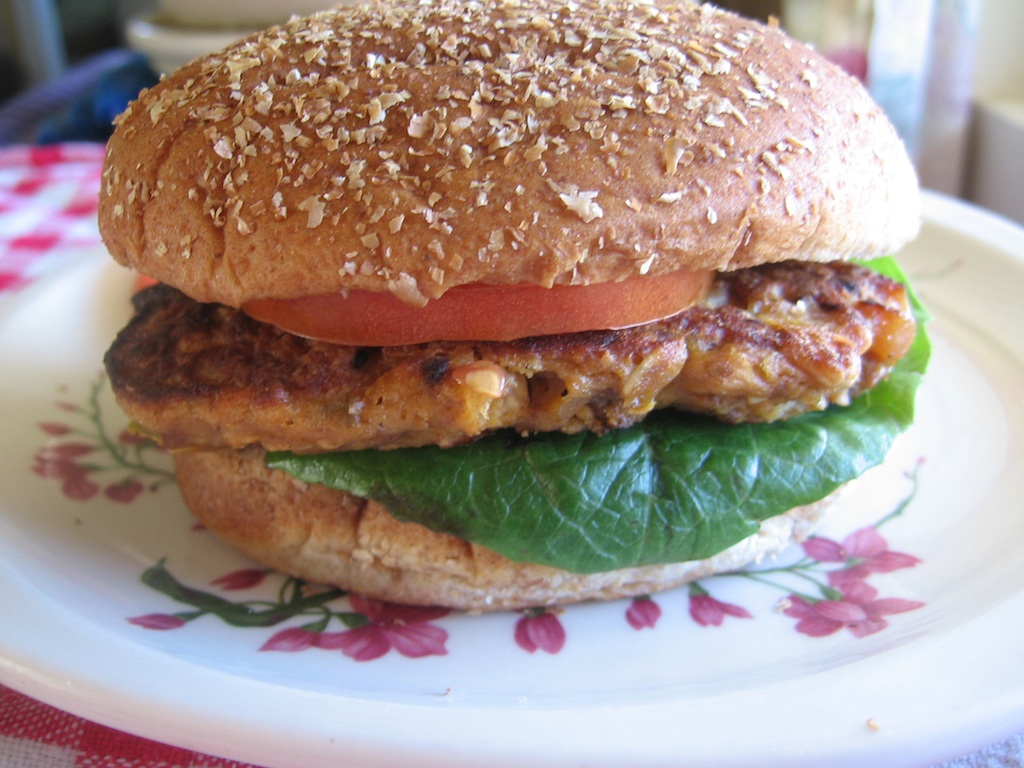 You will need to use textured vegetable soy protein (TVP or TSP) in this recipe to get the "meaty" texture. The peanuts can be easily chopped on the cutting board to the desired size and will blend nicely with the traditional barbecue seasonings.
7. Soya Burger Crumbles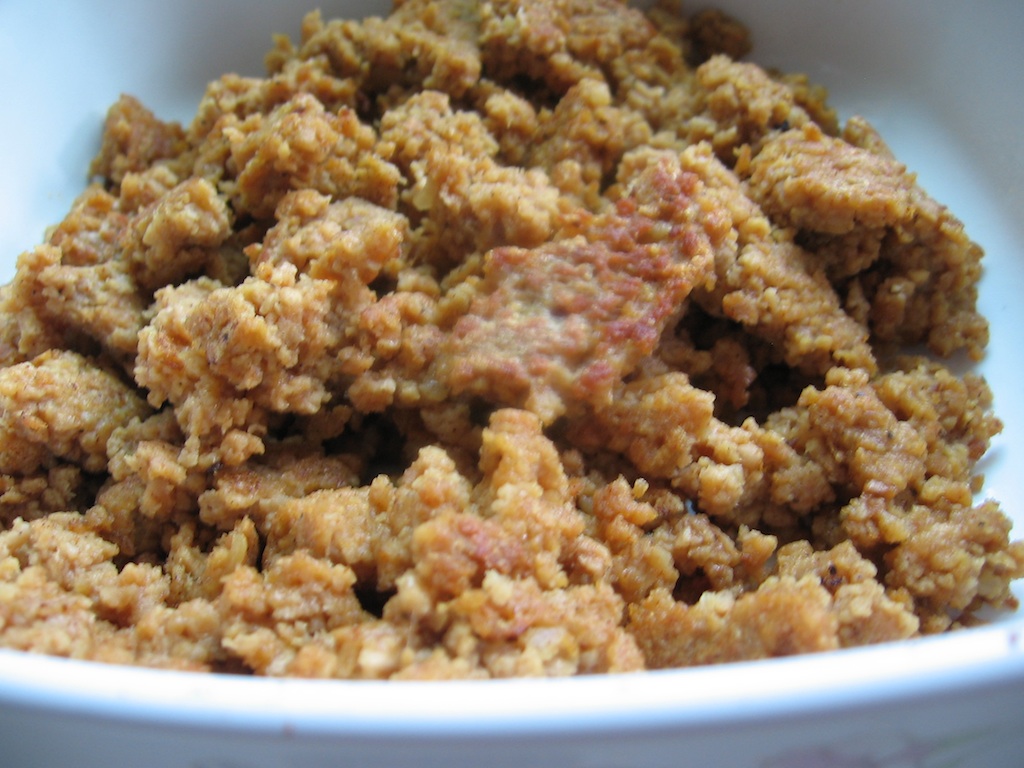 An economical hamburger substitute, these soya burger crumbles, can be made quickly and added to any recipe that calls for hamburger. Use TVP bits (textured vegetable protein) or TSP bits (textured vegetable protein). Both are names for the generic soya mince called for in this recipe.
8. Fried Pepper Lasagna (with TVP)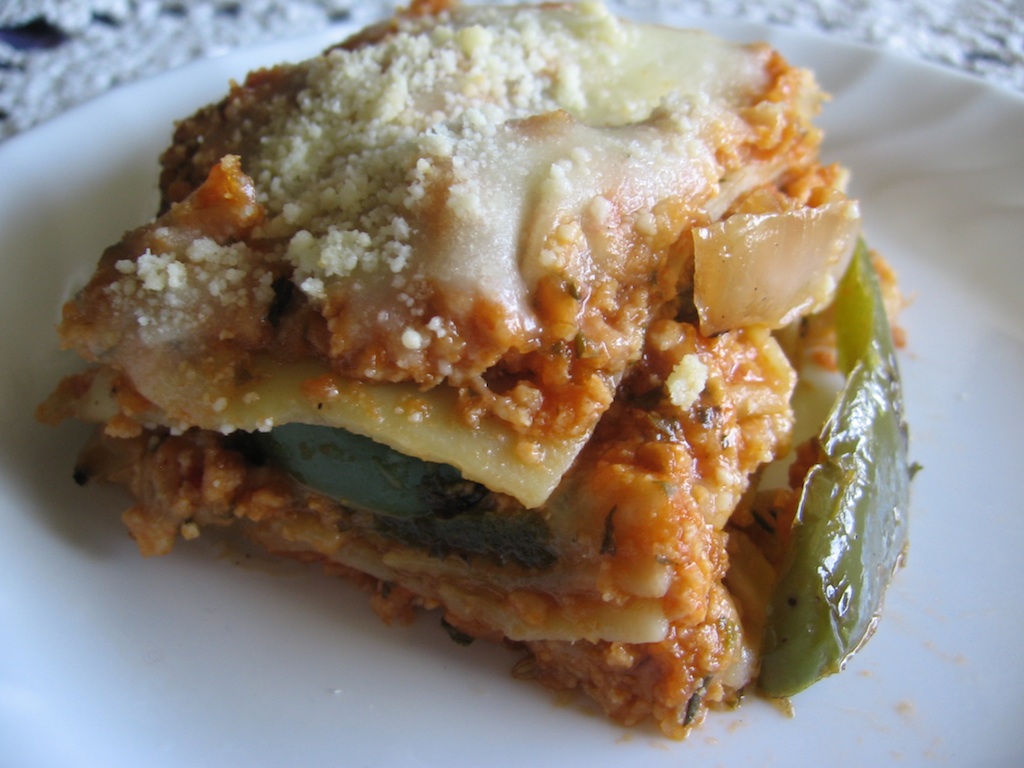 Love the taste of fried bell peppers? Here is a meaty vegetarian lasagna for you! It requires no ricotta or cottage cheese, uses soya protein, and can be held together with dairy mozzarella cheese or the vegan variety. We do not soak the TVP (soya) granules in liquid, as is the usual method, but in oil, so that the texture will not become "mushy" with baking.
9. Peanut Croquettes with Thai Dressing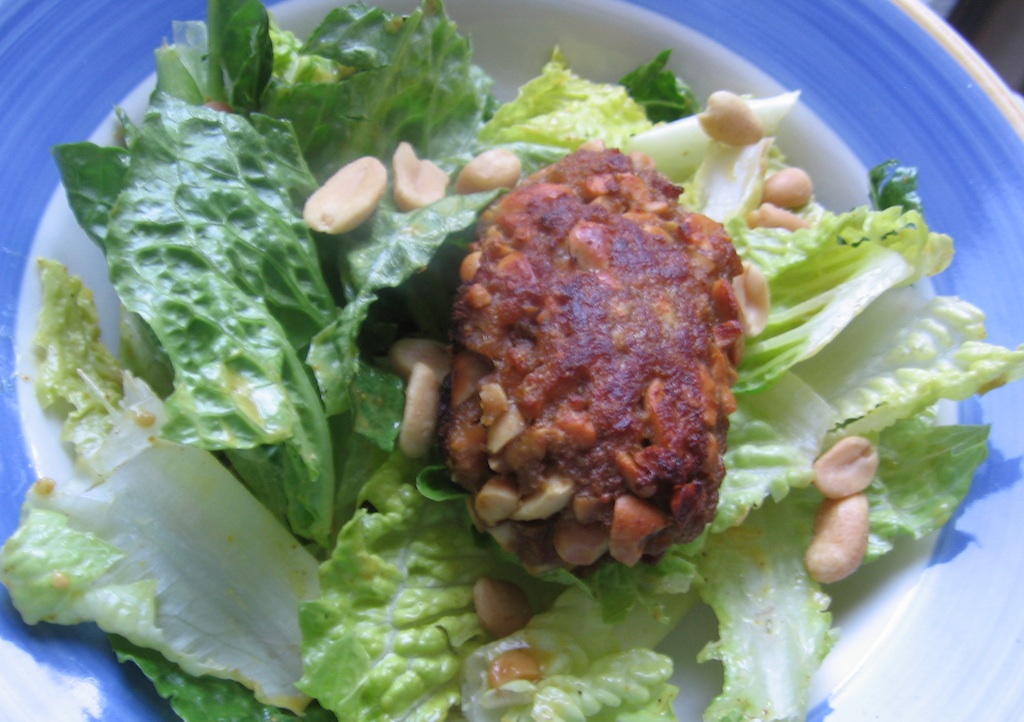 Peanut Croquettes can be served as a main course or appetizer, using the Thai Dressing as a dipping sauce. A great salad can be made with this recipe too, if you toss Romaine lettuce in the dressing and place the croquettes on top.
10. Hungarian Shepherd's Pie (Vegetarian)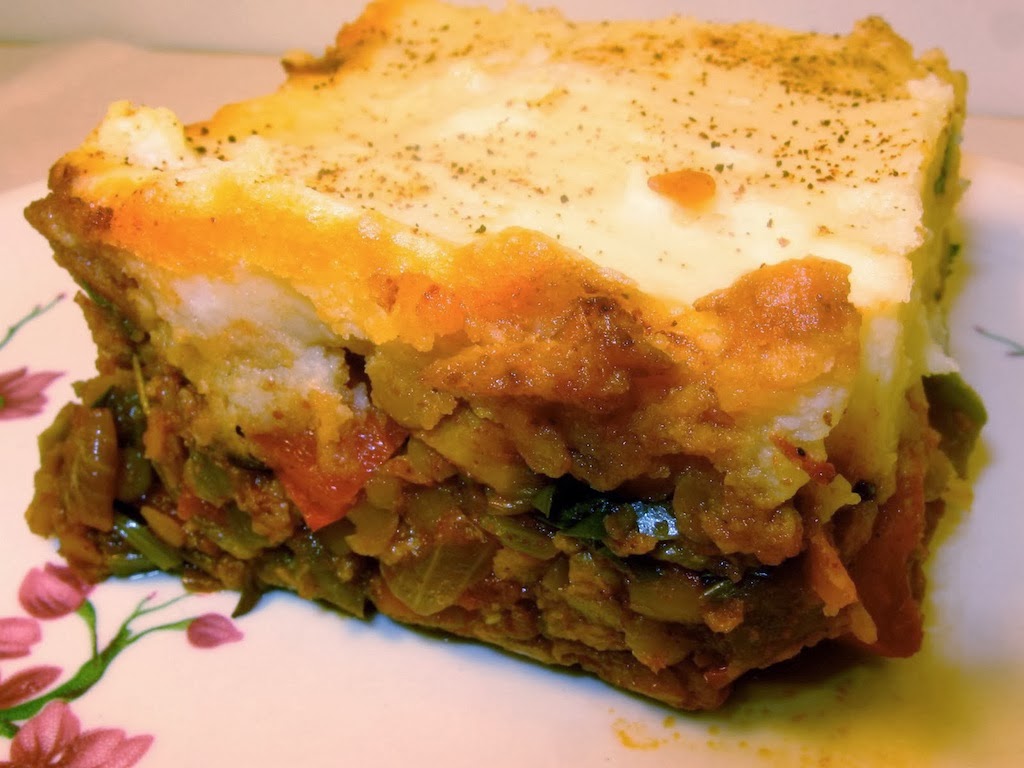 Here is a savory shepherd's pie with the flavors of Hungarian goulash. The TVP (textured vegetable protein) is in a mince form, so it blends nicely with finely chopped vegetables and lentils and provides plenty of protein for this dish.