Peanut butter and bananas are a long-time favorite combination, and with the defatted peanut flours available today, waffles can take on this wonderful flavor.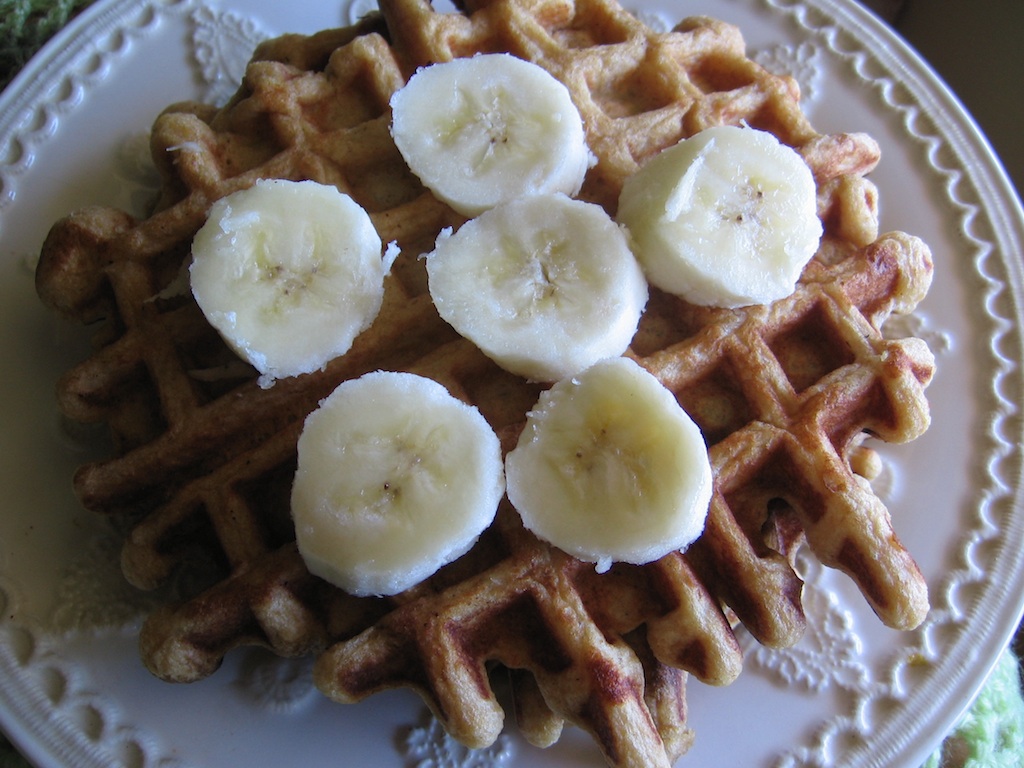 Makes 4 medium waffles.
Ingredients:
1/2 c peanut flour
1/2 c all purpose flour
1 1/2 tsp baking powder
1/8 tsp salt
1 ripe banana
1 egg
1/4 c buttermilk
1/2 c water
2 Tbsp melted butter (divided use)
Directions:
Into a medium bowl, sift the peanut flour, all purpose flour, baking powder and salt. Blend well.
In a small bowl, mash the banana with a fork until pureed. Add egg; lightly beat to incorporate. Stir in the buttermilk, water and one tablespoon of the melted butter; blend well.
Pour the banana mixture into the dry ingredients and blend just until no dry ingredients appear and the batter looks thick and creamy.
Heat the waffle iron on medium, until well heated throughout. Brush melted butter on the iron and place 1/2 cup of batter in the center (for each medium waffle). Close the waffle iron and cook according to waffle iron directions. If using a cast iron stove-top waffle iron, cook each side about 50 seconds. Serve hot with sliced bananas and honey butter.