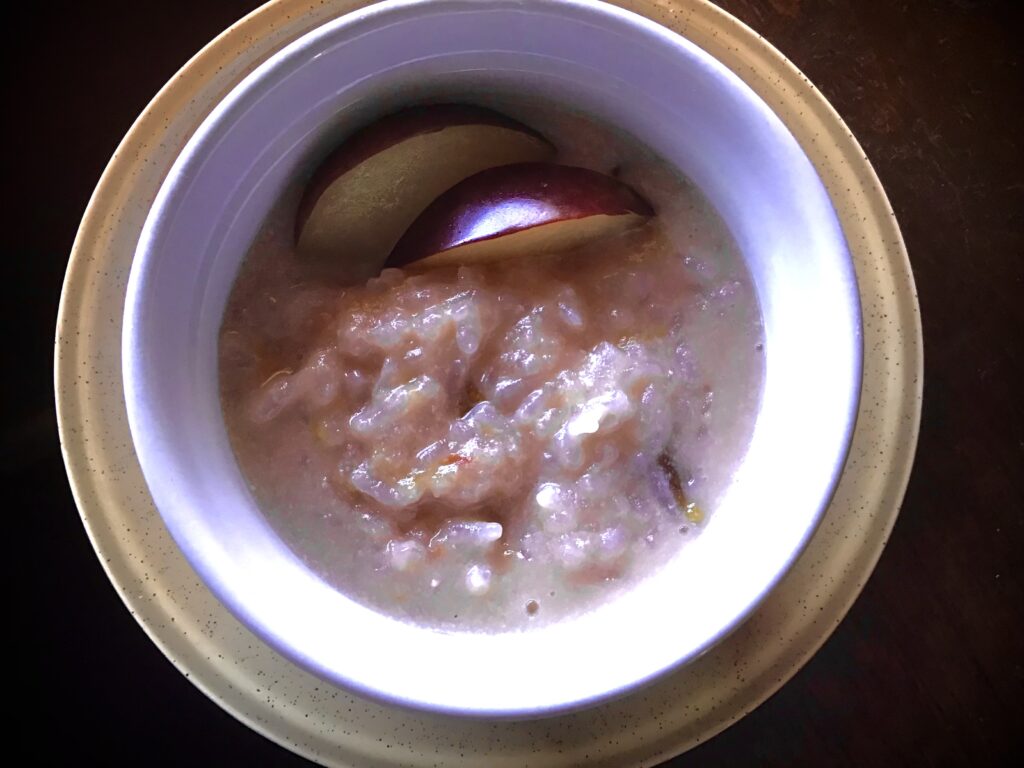 Serves 3.
Ingredients:
2 c plums, pitted, chopped
1/4 c water
2 Tbsp brown sugar
1 1/4 c cooked rice
1/4 c granulated sugar
1 (2″) cinnamon stick
1/8 tsp salt
1 c whole milk
Directions:
Place plums, water, and brown sugar in saucepan. Cook over medium heat until boiling. Reduce heat and simmer 5 minutes.
Add rice, granulated sugar, cinnamon stick, salt and milk. Bring back to simmer; simmer uncovered 20 minutes, stirring often.
Cool slightly. Spoon into 3 serving cups or bowls. Serve with slices of plum and/or whipped cream. May be served warm or cold.