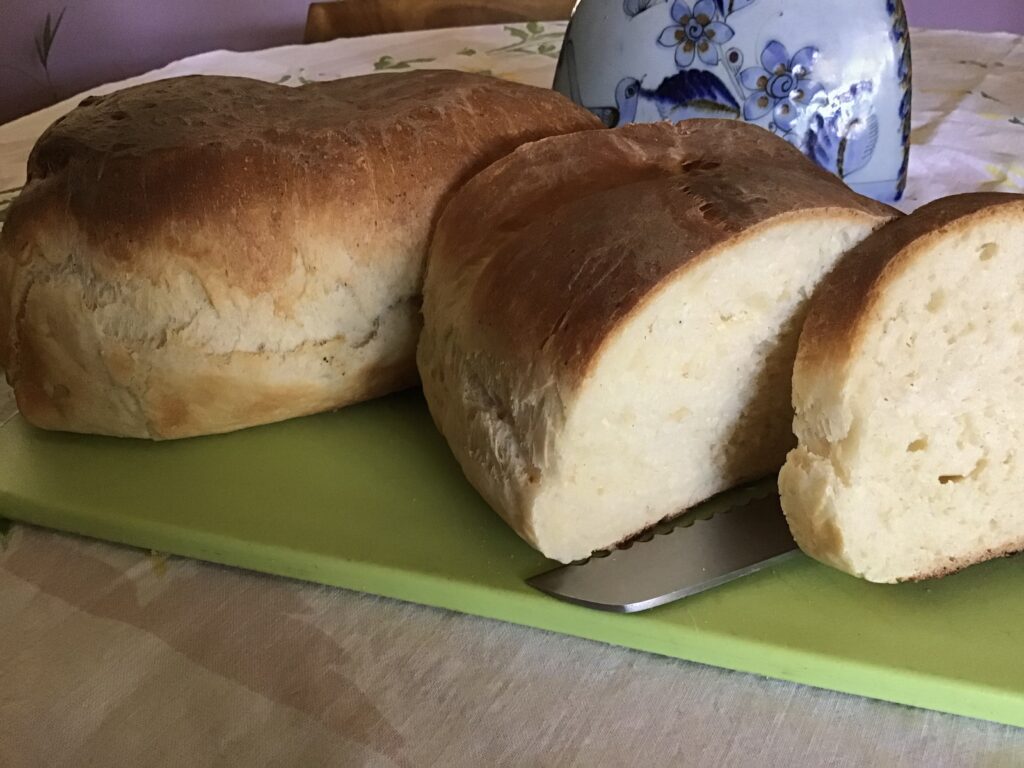 Makes one large loaf.
Ingredients:
1 Tbsp instant dry yeast
1 Tbsp diastatic malt powder
1 3/4 c cold milk
1 Tbsp olive oil
2 tsp cider vinegar
4 c bread flour
1 1/4 tsp salt
Directions:
Place all ingredients in the bowl of a stand mixer with a dough hook.
Beat on low speed until well-mixed. Continue beating another 5 minutes.
Transfer to an oiled bowl and cover. Place in a warm, draft-free place for 1 1/2 hours.
Turn dough out on a clean surface and roll into a large rectangle. Roll tightly into a long baguette shape, pinching seams together to seal them.
Place on a piece of parchment paper.
On a large baking sheet, shape a large sheet of aluminum foil into a "cradle" for the bread, having two walls on either side of the loaf to keep it from spreading too much.
Place the loaf with its parchment paper into the "cradle". Allow to rise 35 minutes, preheating the oven during the last part of the rise to 400 degrees F.
Bake in the center oven for 25 minutes or until well-browned top and bottom.
Cool on rack.