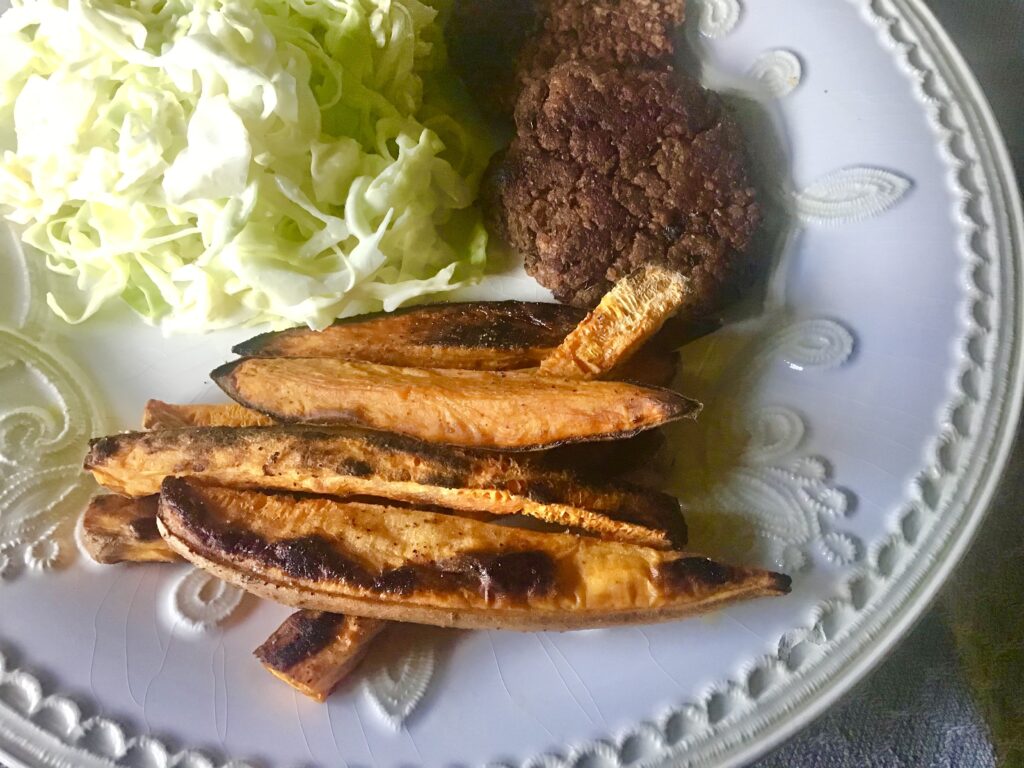 Serves 4.
Ingredients:
2 large sweet potatoes
2 Tbsp olive oil
1 tsp season salt
Directions:
Scrub sweet potatoes. Leaving skins on, cut them into the shape of thick, long French fries.
Place sweet potatoes in a bowl of cold water for at least 30 minutes.
Drain and place potatoes on a clean towel. Pat dry.
Preheat oven to 400 degrees F.
Line a large baking sheet with parchment paper.
Place the potatoes and olive oil on the prepared baking sheet and toss well to coat thoroughly.
Bake 15 minutes. Remove briefly from oven and turn fries over using a spatula.
Sprinkle with season salt and return to oven for another 10 minutes, or until browned in places and fork tender. Serve hot.