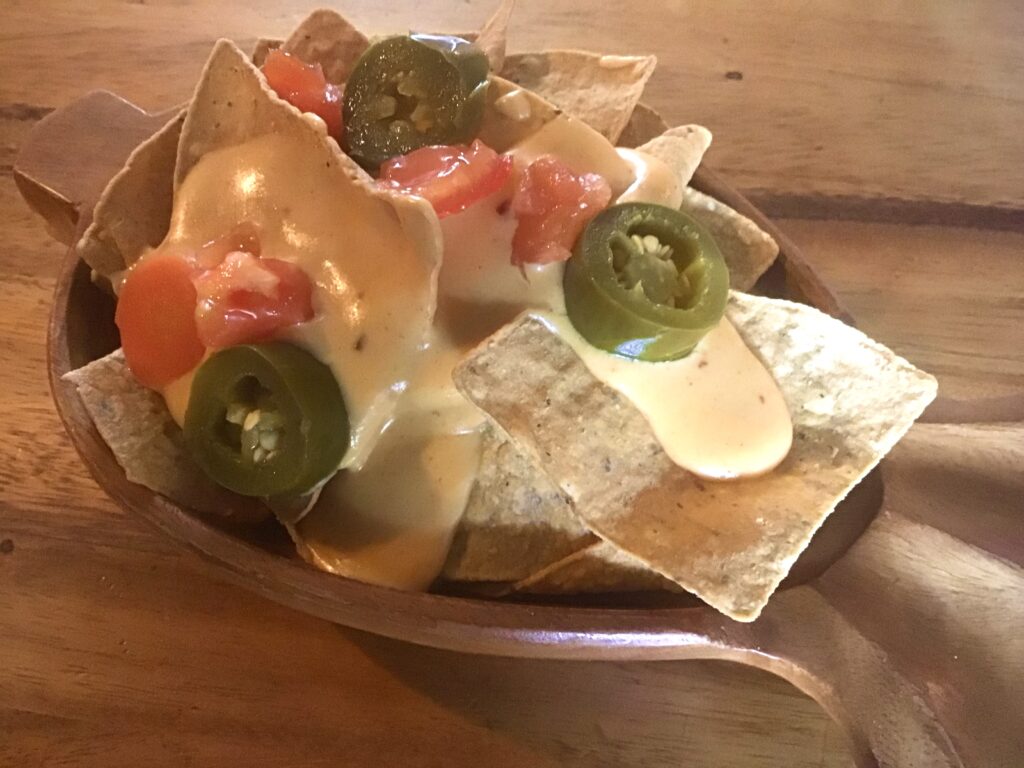 If you would like to avoid the additives in processed nacho cheese, you can easily make your own from a sharp cheddar. Warm your tortilla chips on a dry baking sheet at 300 degrees F for 5 minutes. Makes a wonderful snack or side dish!
Makes about 2 cups of sauce.
Ingredients:
2 c shredded sharp cheddar cheese
1 Tbsp nutritional yeast (optional)
1 Tbsp cornstarch
1/2 tsp red pepper flakes
1/2 tsp paprika
1/2 tsp sugar
1/2 tsp salt (omit if using salted chips)
1 (12 oz) can evaporated milk
Directions:
In a medium saucepan, mix together the cheese, yeast, cornstarch, red pepper flakes, paprika, sugar and salt until all the cheese is coated well.
Add milk and stir well. Bring barely to a simmer, stirring constantly. When cheese is melted and the sauce is thick (after a total of about 4-5 minutes), remove from flame.
Pour over warm tortilla chips** and top with jalapeno pickles, chopped tomatoes, cilantro and/or avocados.
**Warm tortilla chips by spreading them in a single layer on a dry baking sheet and baking in a preheated 300 degree F oven for 5 minutes.