The Cedar Lake Dinner Steaks taste pretty good just as they are, but with the addition of the creole sauce, you will find these steaks irresistible! You can also use Loma Linda Swiss Stakes in this recipe.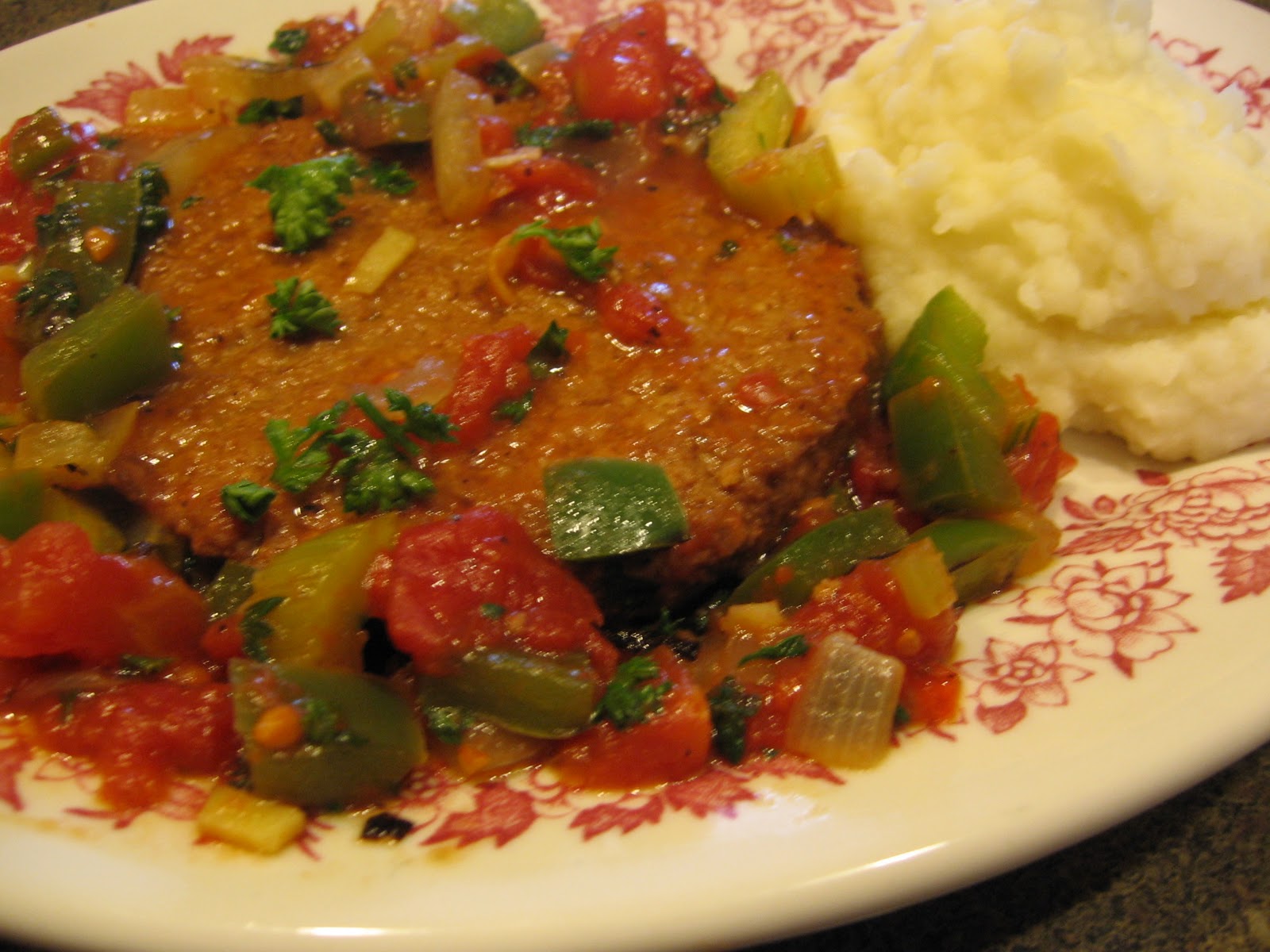 Serves 4.
Ingredients:
2 tsp olive oil
1 c onion, chopped
1 c bell pepper, chopped
1/2 c celery, chopped
2 cloves garlic, minced
2 tsp fresh ginger, minced
2 c canned diced tomatoes
1 Tbsp soy sauce
1/2 c water
1/4 tsp black pepper
1/2 c fresh parsley, minced
1- 13 oz can Cedar Lake Dinner Steaks with gravy
Directions:
In a large skillet over a medium flame, heat the oil.
Add the onion, bell pepper and celery and saute for about 5 minutes, or until limp and beginning to brown.
Add the garlic and ginger and saute another 30 seconds.
Stir in the tomatoes, soy sauce, water, pepper, and parsley.
Lay dinner steaks with their gravy on top.
Simmer 5-8 minutes, turning steaks carefully, nestling them into the sauce, and blending the gravy into the creole sauce.
Serve hot with mashed potatoes.