I have an abundance of zucchini this summer, and here is one way I serve it. For seasoning, I use Mexican saffron, also called 'American saffron' or Azafran en Flor. It is an inexpensive alternative to crocus-derived saffron, and is made from the stigmas of safflowers.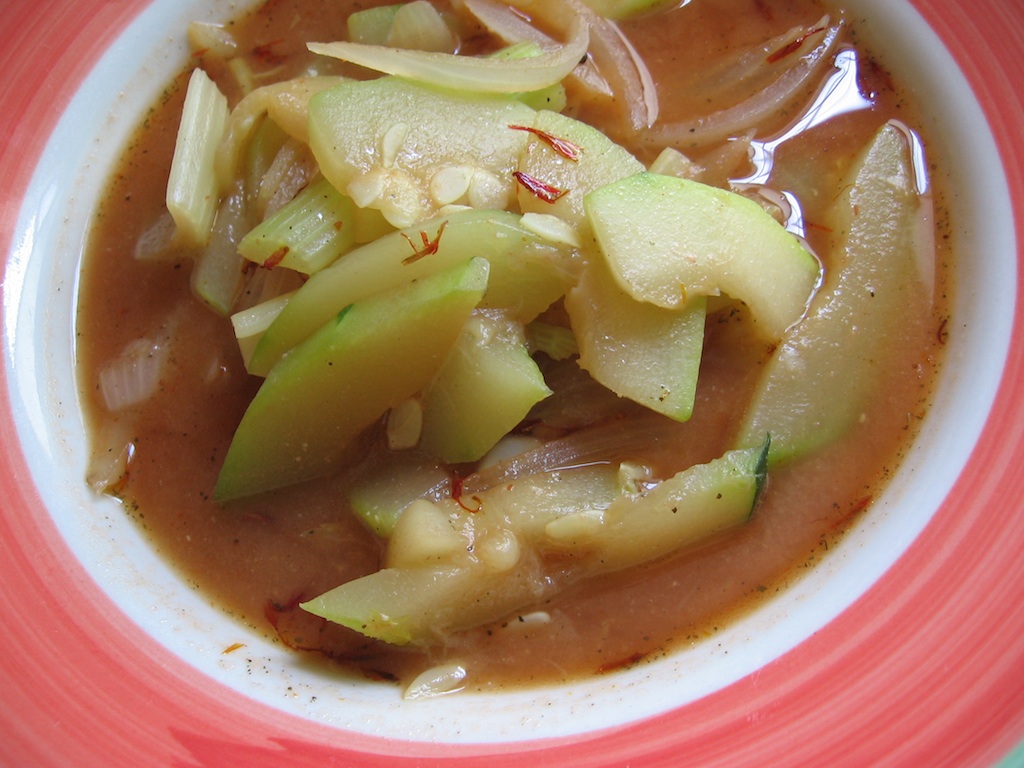 Serves 4.
Ingredients:
1 Tbsp olive oil
1 medium zucchini, peeled and thinly sliced
1 small onion, thinly sliced in half circles
4 stalks celery, medium sliced
2 c beef style vegetarian broth
2 Tbsp white miso (Shiromiso)
2 Tbsp tomato paste
1 Tbsp soy sauce
1 tsp Mexican saffron (safflower)
Directions:
In a large pot over medium heat, warm the oil and saute the zucchini, onions and celery for 5 minutes.
Pour in the broth. Add miso, tomato paste, soy sauce and Mexican saffron.
Stir and bring to a simmer. Simmer 2 minutes. Serve hot.