CPG unMEAT makes a wonderful vegetarian roast beef. They developed this vegan stroganoff recipe and allowed me to include it on this blog. Check out their other plant-based proteins too. They're really delicious.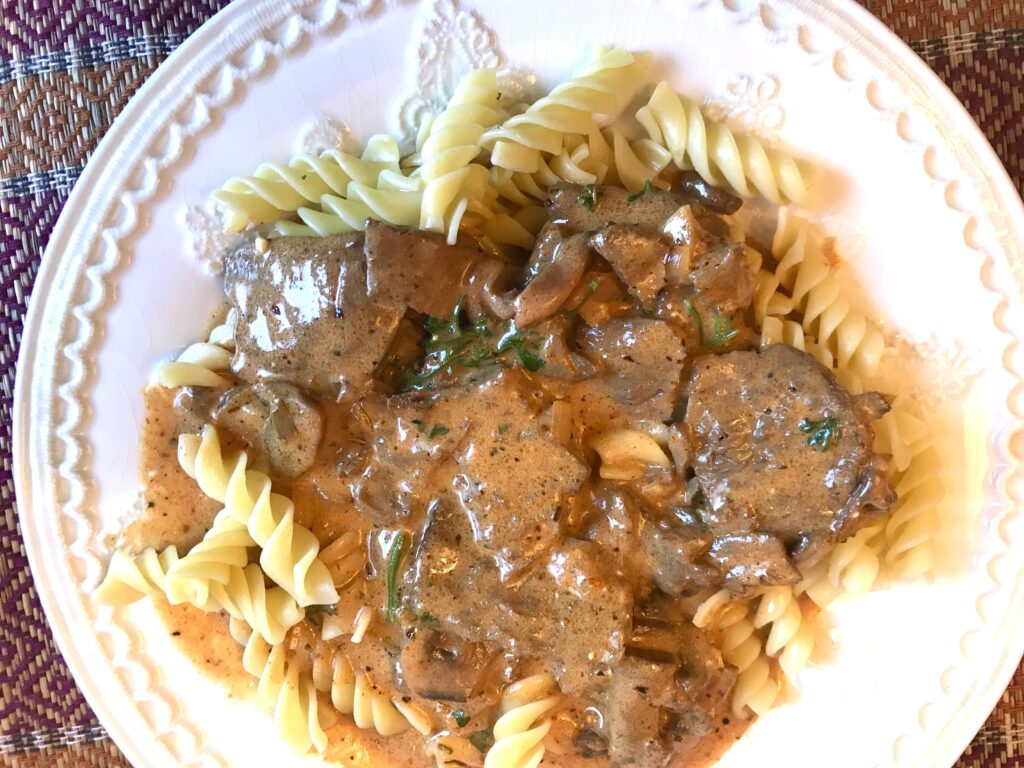 Serves 2.
Ingredients:
1 can unMEAT Roast Beef
2 Tbsp olive oil
1/4 c chopped shallots
3 cloves garlic, peeled and chopped
1 Tbsp paprika powder
1 tsp dried Italian herbs
1/2 c sliced brown button mushrooms
1/2 c vegetable broth
1/2 c vegan sour cream
2 Tbsp chopped flat leaf parsley
4 oz rotini or fusilli pasta, cooked following package instruction
Directions:
In a skillet over medium heat, sweat shallots and garlic in olive oil with paprika and Italian herbs until aromatic. Add mushrooms and cook until a little soft.
Pour in unMEAT Roast Beef and bring to a simmer. You may adjust thickness of sauce with vegetable broth. Stir in yogurt and keep cooking for 3 more minutes.
Sprinkle parsley and give it a quick stir before turning off the heat. Enjoy with pasta or even rice.