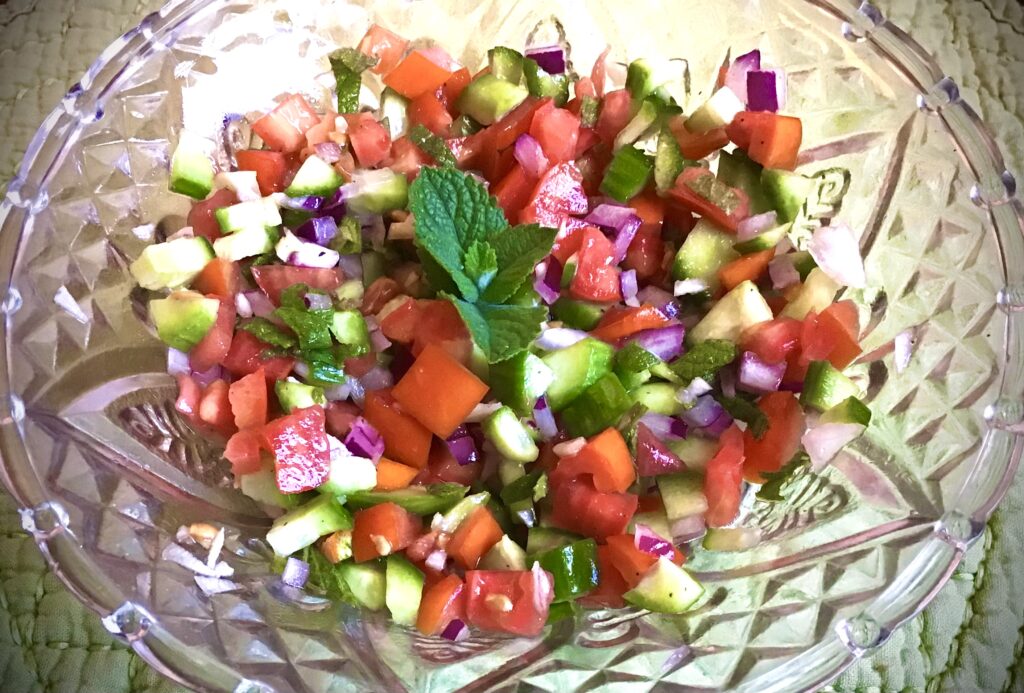 The Shirazi people are a Bantu group living on the East African coast near Kenya and the nearby islands. This salad is one of their specialty dishes. It is a delicious, refreshing summer treat.
Serves 4-5.
Ingredients:
4 medium tomatoes
2 medium Persian cucumbers
1/2 small red onion
1 Tbsp lime or lemon juice
2 Tbsp olive oil
2 Tbsp fresh mint, finely chopped
2 cloves garlic, minced
salt and pepper to taste
Directions:
Finely chop the tomatoes, cucumbers and onions. Place them in a medium salad bowl.
Add lemon or lime juice, olive oil, mint, garlic, salt and pepper. Toss well.
Serve immediately or chill a few hours before serving.