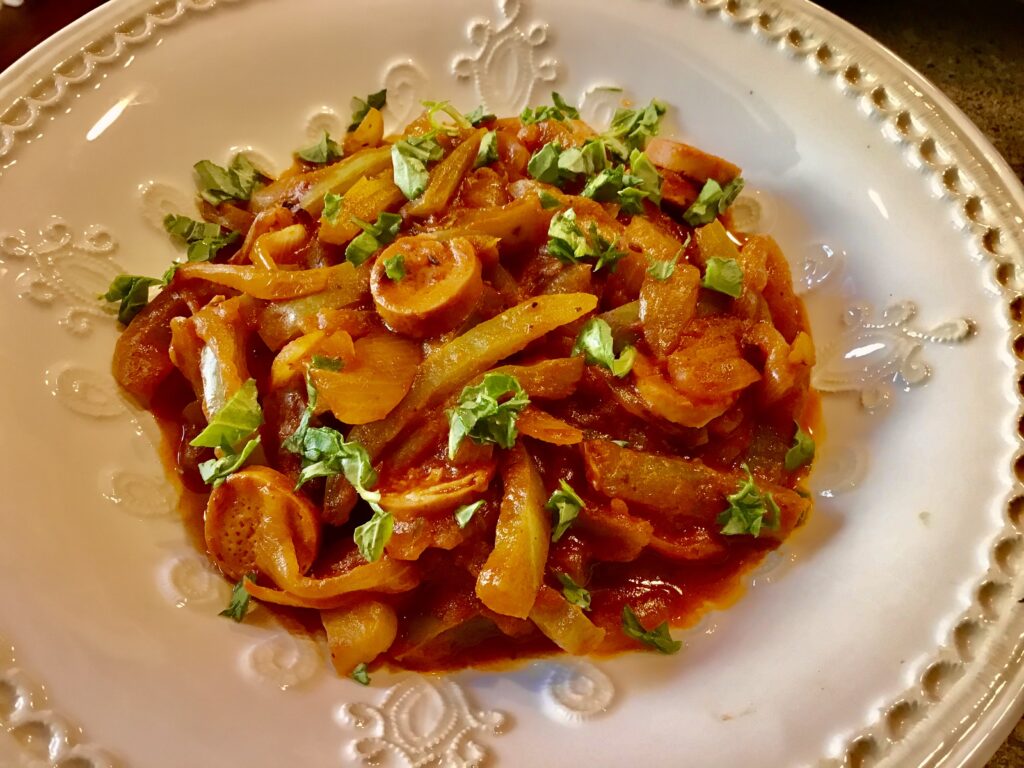 Hungarian Pepper Stew (or Lecsoe) is a rich, spicy dish that often includes a protein source such as eggs, sausage or frankfurters. In this version, I have used veggie dogs, for a delightful meaty taste.
Serves 2-4.
Ingredients:
2 Tbsp vegetable oil
1 large onion, halved, sliced
2 veggie dogs, sliced (1/4″)
1 clove garlic, minced
1 tsp dill seeds
2 tsp smoked paprika
1 tsp marjoram
1 (7-8 oz) can tomato sauce with jalapenos
1/2 c water
2 large bell peppers (or banana peppers), cut in 1/4″ strips
Directions:
Heat oil in a heavy, medium pot on medium setting. Add onions. Saute 12 minutes, or until onions begin to brown.
Add garlic and saute another minute.
Stir in dill seeds, paprika, and marjoram. Saute one minute.
Add tomato sauce and water. Stir in peppers.
Bring to simmer. Cover; reduce heat to very low. Simmer 20 minutes.
Serve hot in bowls or over rice.