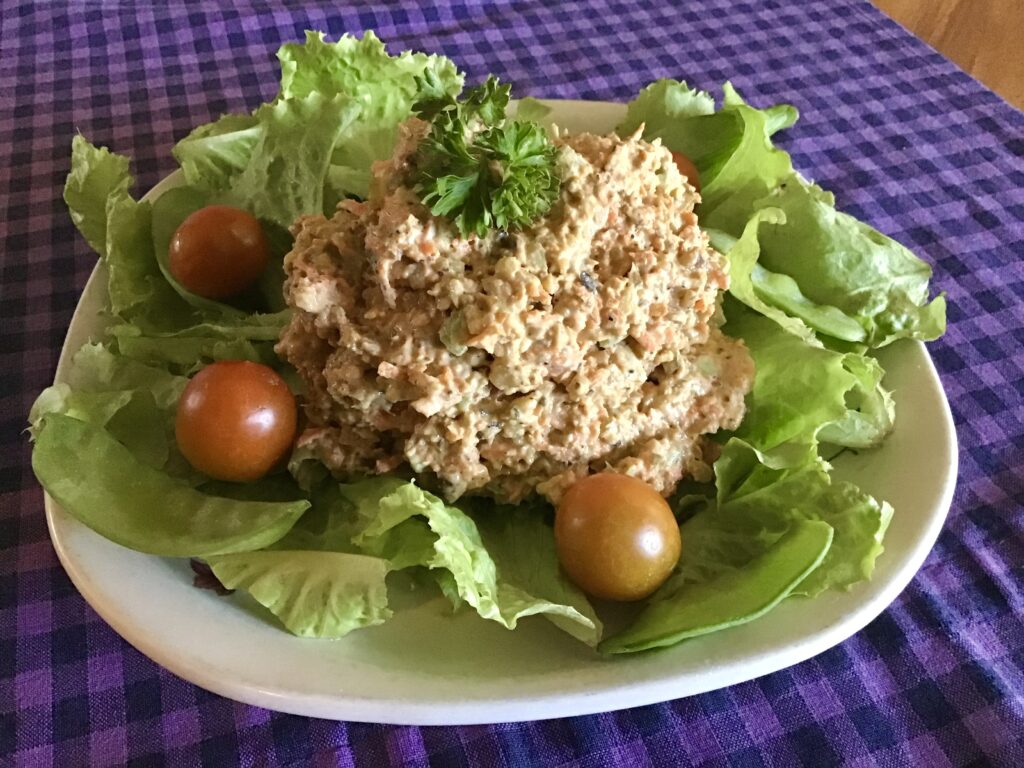 For a quick and tasty sandwich filling, just process this filling briefly in a food processor or blender.
Makes about 2 cups.
Ingredients:
1 c walnut pieces
1 medium carrot, shredded
1 rib celery, chopped
1/4 c mayonnaise (vegan or dairy)
1 1/2 Tbsp sweet pickle relish
1 Tbsp lemon juice
1/4 tsp salt
1/8 tsp pepper
Directions:
Place all ingredients in a food processor or blender.
Pulse briefly to get medium ground texture.
Spread between slices of whole grain bread. Top with lettuce or tomatoes if desired. Also great mounded on bed of lettuce and served as a luncheon salad.