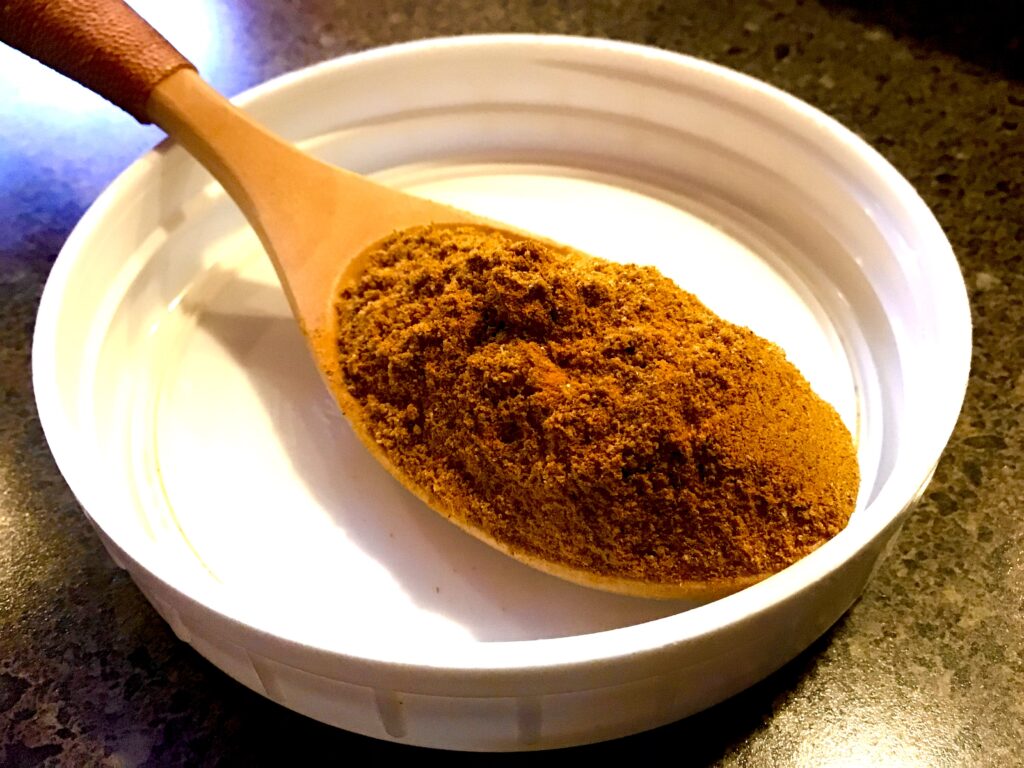 Save money by making your own curry powder, whether Japanese, Indian, Jamaican or any other. You can modify the curry to suit your taste!
Makes about a half-cup.
Ingredients:
2 Tbsp ground turmeric
1 Tbsp ground coriander
2 tsp allspice
2 tsp ginger powder
1/2 tsp cayenne
1 tsp mustard powder
1 tsp cumin powder
1 tsp ground fenugreek or fennel
1 1/2 tsp pepper
1/4 tsp ground cloves
Directions:
Place all ingredients in a small jar.
Cover and shake until well-blended.
Store in a cool, dark place.