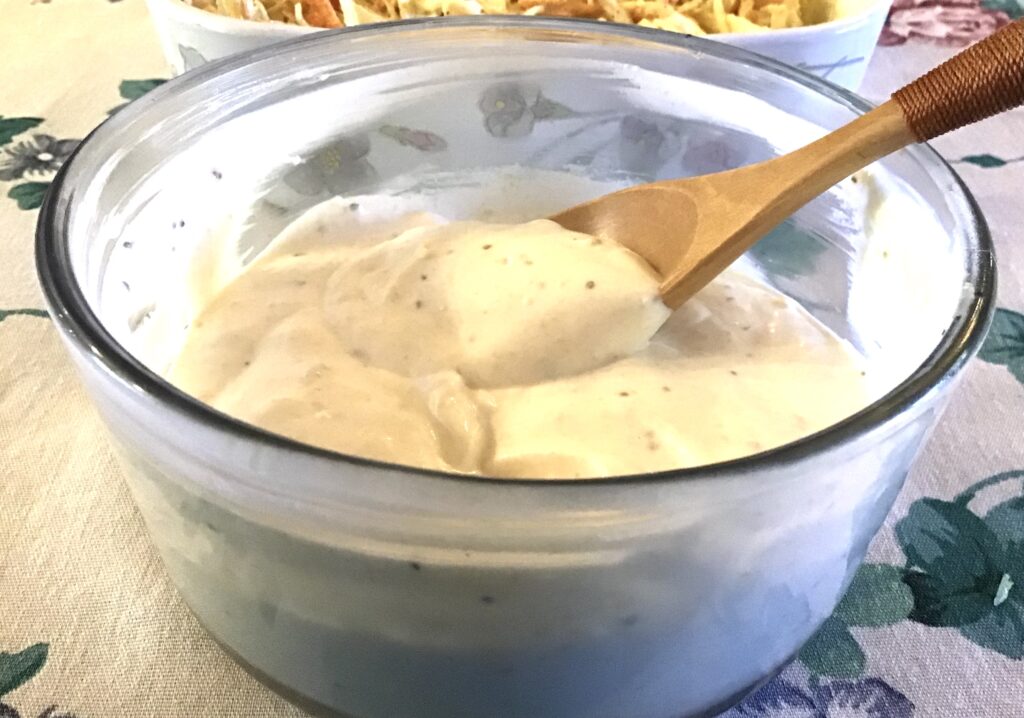 Makes a little over one cup.
Ingredients:
1/2 c sour cream
1/2 c Keto mayonnaise
1 Tbsp apple cider vinegar
1 tsp Splenda or similar
1/2 Tbsp mustard powder
1/4 tsp celery seeds
1/2 tsp salt
Directions:
In a small jar or refrigerator container, blend the sour cream and mayonnaise together.
Add vinegar, Splenda, mustard powder, celery seeds and salt. Blend until smooth and creamy.
Chill fully. Add as much as desired to shredded cabbage/vegetable salads and refrigerate at least an hour before serving.