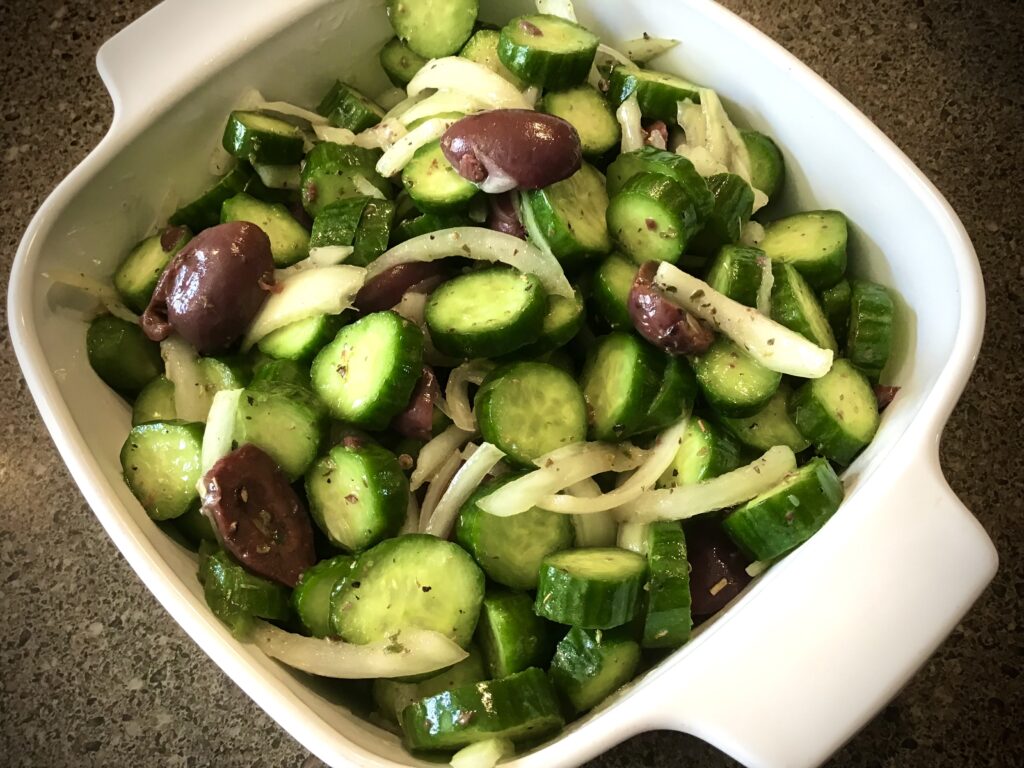 Persian cucumbers require no peeling and are tender and colorful. Here is a low calorie way to serve them.
Makes about 2 cups of salad.
Ingredients:
1 lb Persian cucumbers, sliced
1/2 medium onion, thinly sliced
12 Kalamata olives, halved and pitted
1 Tbsp olive oil
1 1/2 Tbsp lime juice (or use lemon)
1/2 tsp crushed dry oregano
3/4 tsp fine salt
1/4 tsp cracked black pepper
Directions:
In a medium large bowl, place the cucumbers, onions and olives. Add olive oil and toss well to coat.
Add lime juice, oregano, salt and pepper. Toss again.
Place in a covered serving dish. Refrigerate at least 2 hours before serving.