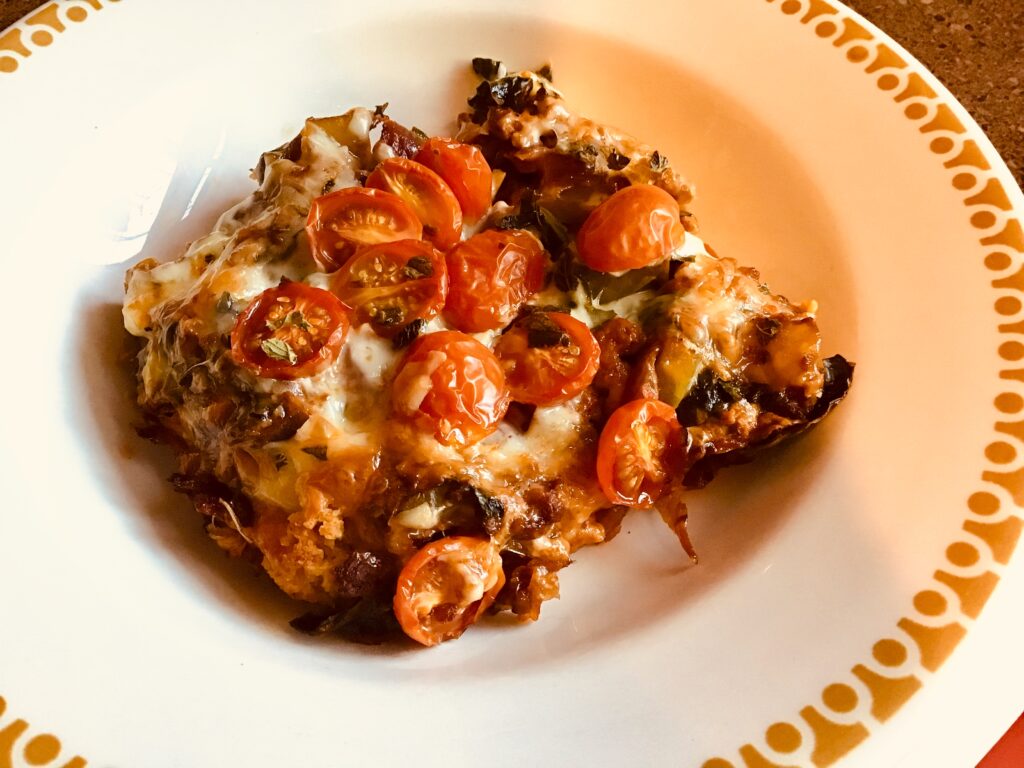 Serves 4.
Ingredients:
1 Tbsp vegetable oil
1 medium onion, chopped
1 large green bell pepper, chopped
8 oz soy chorizo
2 c kale, chopped
8 oz cornbread, crumbled
4 oz pepper jack cheese, shredded
1 c grape tomatoes, halved
1/2 tsp Mexican oregano
Directions:
In a large, heavy pot over medium heat, warm the vegetable oil.
Add onions and bell pepper. Saute 3 minutes.
Squeeze the chorizo from the casing into the pot and saute another 3 minutes.
Add kale and stir in until wilted and well-combined (4 minutes).
Remove pot from flame. Preheat oven to 350 degrees F and butter an 11 x 7 x 2 inch baking dish.
Add the cornbread in an even layer on the bottom of the pan.
Spoon the chorizo mixture evenly on top.
Sprinkle with cheese.
Scatter the grape tomatoes evenly on top. Sprinkle with oregano.
Bake 20 minutes or until the cheese has melted and the dish is hot. Serve with a fresh salad.