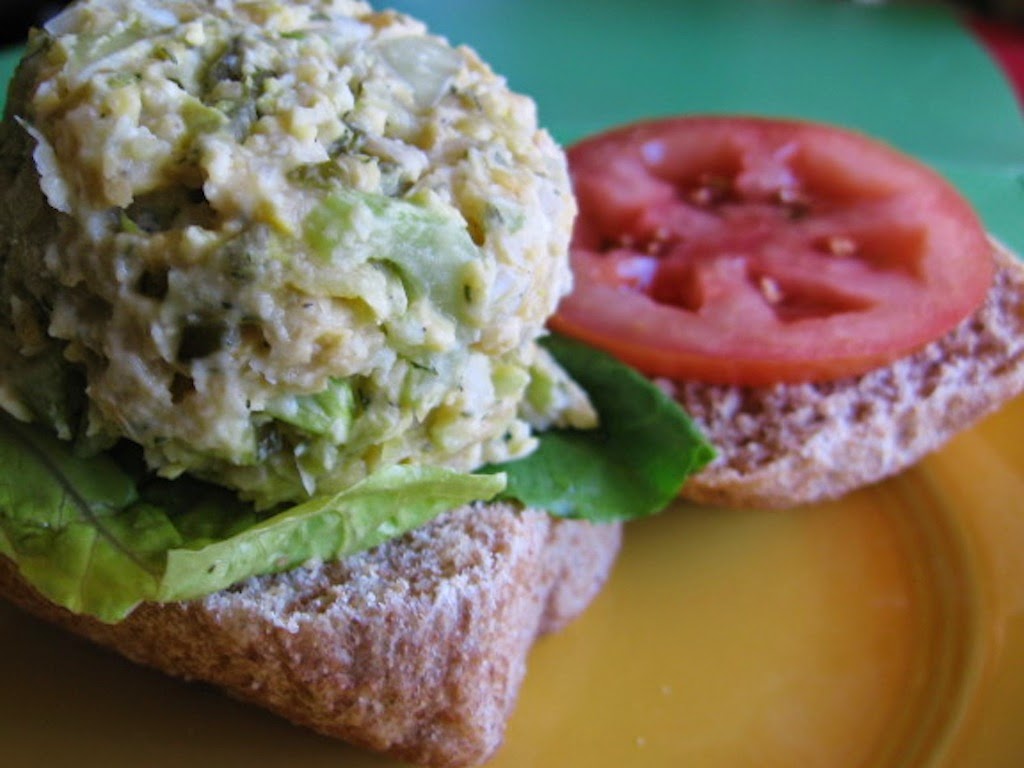 This is a chick pea salad that is great in sandwiches, but also great scooped on lettuce leaves. It has a tangy flavor that pairs well with thinly sliced bell pepper.
Makes about 3 cups of filling.
Ingredients:
1-15 oz can chick peas, rinsed & drained
1/4 c onion, finely chopped
1/4 c celery, finely chopped
2 Tbsp kosher dill pickle, minced
2 Tbsp mayonnaise
2 Tbsp sweet pickle relish
1 Tbsp fresh lemon juice
1 tsp dried dill weed
1/4 tsp garlic powder
1/2 tsp sea salt
1/4 tsp black pepper
Directions:
Crush chick peas in a food chopper or in a bowl, using a potato masher or fork, until fairly well ground.
Place chick peas and all remaining ingredients in a bowl and stir, mashing any remaining chunks of the peas, until the mixture looks like tuna salad.
Chill until served. Use in sandwiches, on crackers, or on a salad plate.
Note: If packing sandwiches with this filling in a lunch box, be sure to add a freezer pack, as the mayonnaise must be kept chilled. These do make a great lunchbox treat!