Kabocha, often called Japanese pumpkin, is a bright orange, sweet addition to a curry such as this.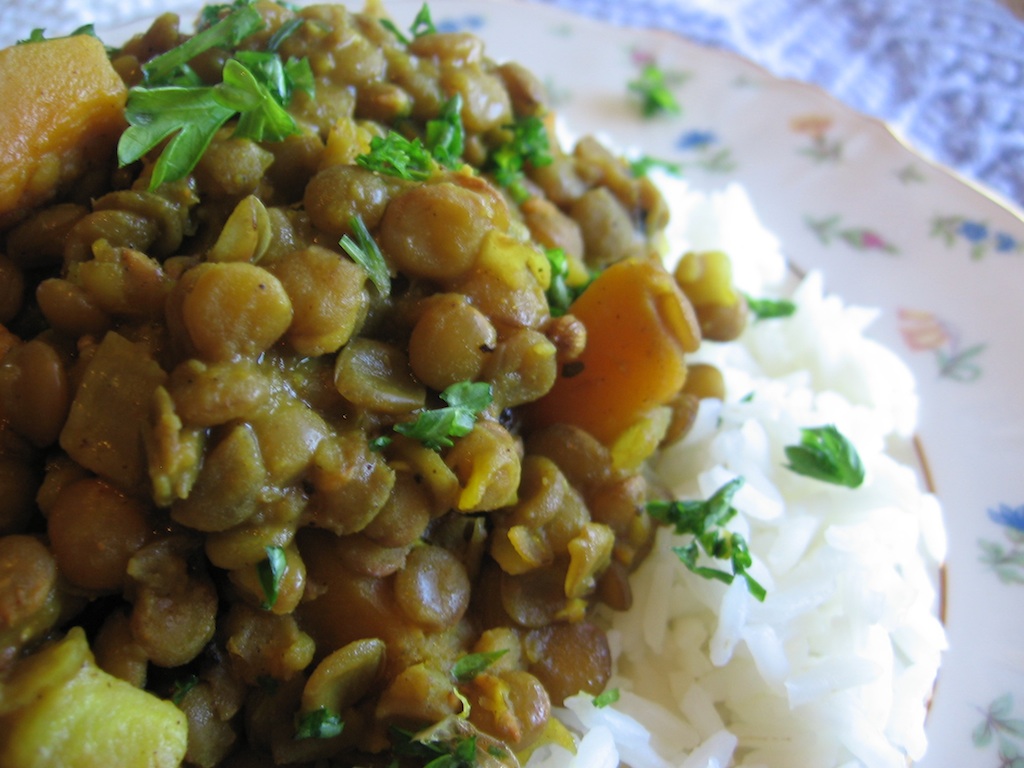 Serves 3-4.
Ingredients:
1 Tbsp olive oil
1/2 medium onion, chopped
1 tsp ground coriander seed
2 tsp curry powder
1/2 kabocha, seeded, peeled, and cut in small pieces
1 1/2 c chicken style vegetarian broth
2 c cooked brown lentils, drained
1/2 tsp sea salt
1/4 tsp ground black pepper
2 Tbsp raisins
2 Tbsp parsley, minced
Directions:
In a large skillet over medium low heat, warm oil. Sauté onion in the oil for 2 minutes.
Add coriander seed and curry powder and saute another 30 seconds. Add the kabocha and saute a minute or two to thoroughly coat the kabocha in the oil/spice mixture.
Add broth, lentils, salt and pepper. Stir and bring to a simmer. Reduce heat to low, and cover. Simmer about 7 minutes, or until softened and the broth is almost all absorbed.
Sprinkle with raisins and parsley. Serve on a bed of cooked rice.