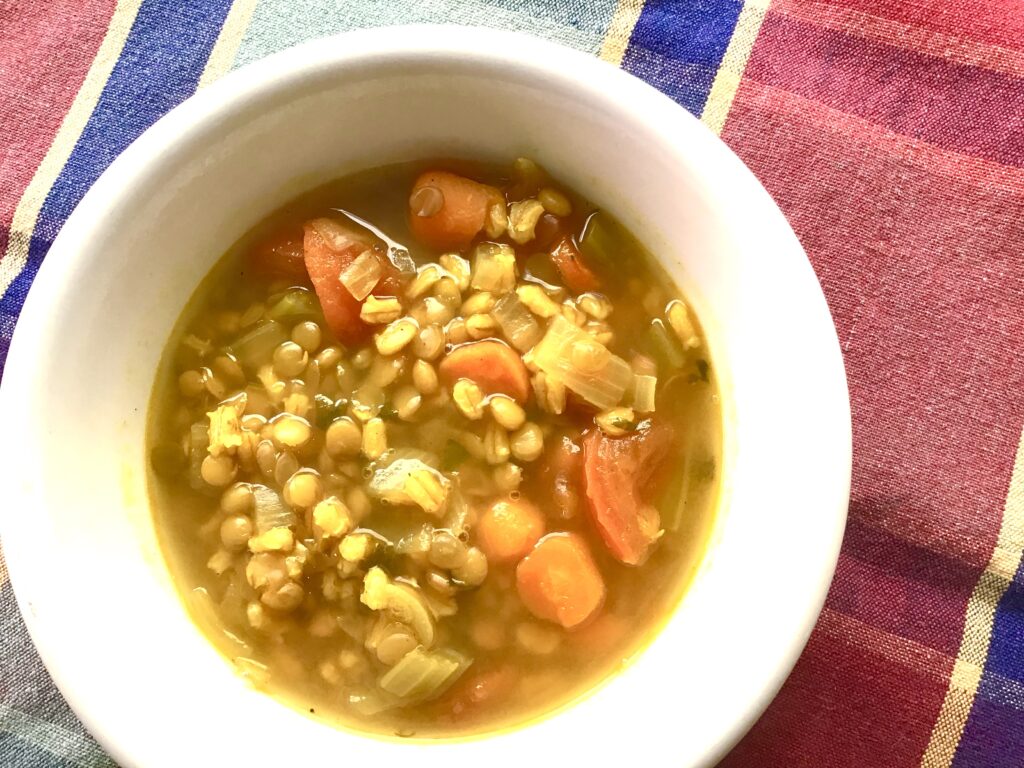 Makes about 8 cups.
Ingredients:
1 Tbsp olive oil
1 Tbsp butter
1 medium onion, chopped
1 clove garlic, minced
1 rib celery, chopped
1 carrot, peeled, chopped
1 medium tomato, chopped
6 c water
1/2 c pearl barley
1/2 c lentils
1/4 c cilantro or parsley, minced
1 tsp turmeric
1 tsp coriander
1/2 tsp cardamon
1/4 tsp cinnamon
1 tsp salt
1/2 tsp pepper
Directions:
In a large pot, heat oil on medium setting. Melt butter and add onions; sauté 4 minutes.
Add garlic, celery, carrot, and tomato; sauté 4 minutes more.
Stir in water, barley, lentils, cilantro, spices, salt and pepper. Bring to simmer.
Reduce heat to low setting. Partially cover and simmer 40 minutes. Stir in salt and pepper.
Serve hot with flatbread or toast.