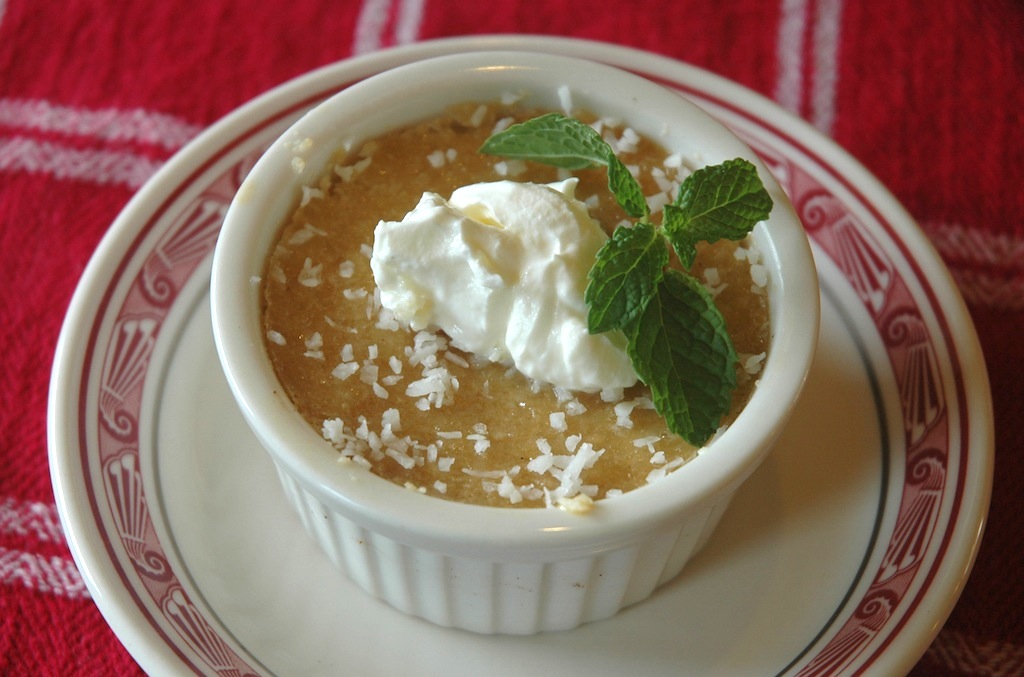 I use short grain brown rice for puddings, as it is creamier than long grain. This is a delectable dessert that has a lot of nutritional value. Serves 8.
Ingredients:
2 eggs
1 c cooked short grain brown rice
1 c coconut milk
1 c whole dairy milk
1 c dry shredded unsweetened coconut
1/2 c brown sugar, packed
1/2 tsp butter rum extract or vanilla
1/4 tsp cinnamon
dash salt
Directions:
Preheat oven to 300 degrees F and butter 8 half-cup ramekins. Place ramekins in (2) 11″ x 7″ x 2″ baking dishes or similar.
In a large bowl, lightly beat the eggs until foamy and smooth.
Add remaining ingredients and stir well. Spoon mixture into the ramekins.
Pour water around the sides of the ramekins until 1/2 inch deep.
Carefully transfer the baking dishes to the middle rack of the oven. Bake uncovered 40 minutes, or until set up. Cool. Serve warm or chilled, with a sprinkling of coconut and a dollop of yogurt, sour cream, or whipped cream. Cover and chill any leftover puddings and use within a week.