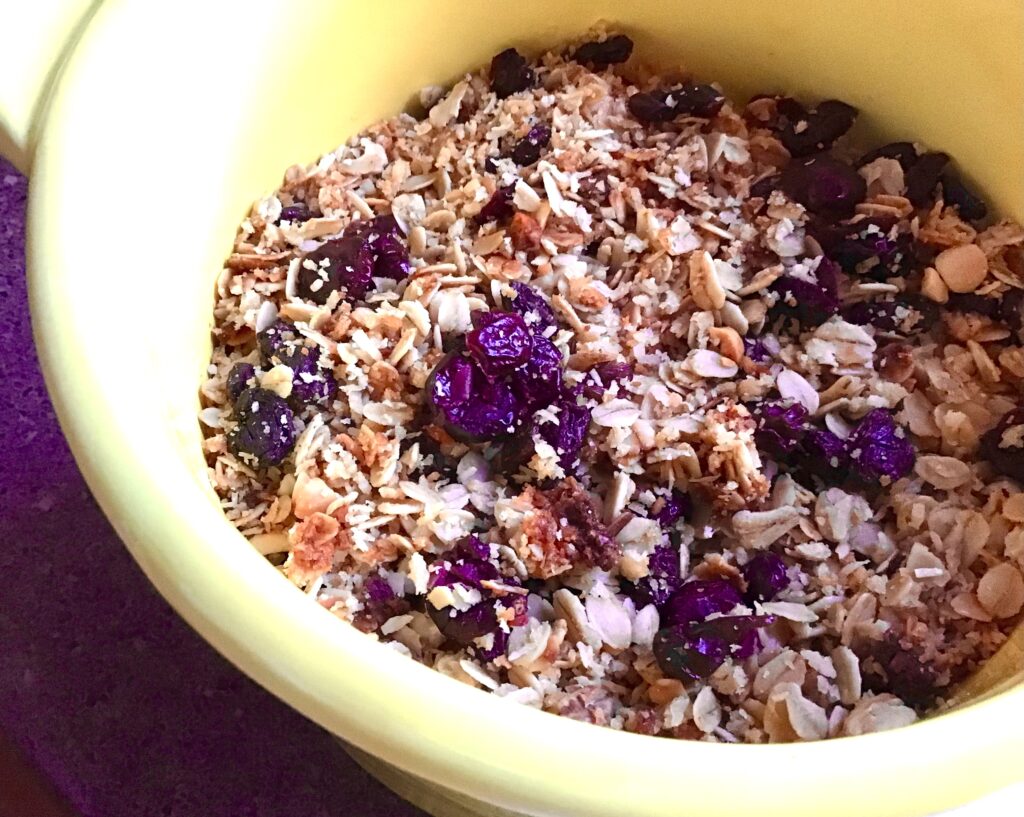 No more dry, indigestible granola! Panko breadcrumbs make a nice addition to this crunchy, but moist breakfast treat.
Makes about 1 quart of granola.
Ingredients:
1/3 c butter or margarine
1/3 c honey
2 tsp vanilla
1/8 tsp salt
1/4 c creamy peanut butter
2 c rolled oats
1 c panko breadcrumbs
1/2 c unsweetened dry coconut flakes
1/4 c chopped peanuts
1 c raisins
1/2 c dried cranberries
Directions:
Preheat oven to 350 degrees F.
In a medium saucepan over medium heat, stir together the butter, honey, vanilla, salt, and peanut butter until smooth and creamy. Remove from heat.
In an 8 x 8 x 2 inch baking dish, blend together the oats, panko, coconut, and peanuts.
Pour the honey mixture evenly over the dry ingredients. Toss together until everything is well coated. Form an even layer and compress the mixture by tamping it down with the back of a spoon.
Bake 15-20 minutes, or until lightly browned on top.
Remove from oven. Break the mixture up and transfer to a large bowl. Add raisins and cranberries. Toss to combine. Cool completely before placing in an air-tight container.