Lingonberries are the traditional fruit to pair with rye porridge, but we have substituted plums with good results! This porridge is a wonderful change from oatmeal.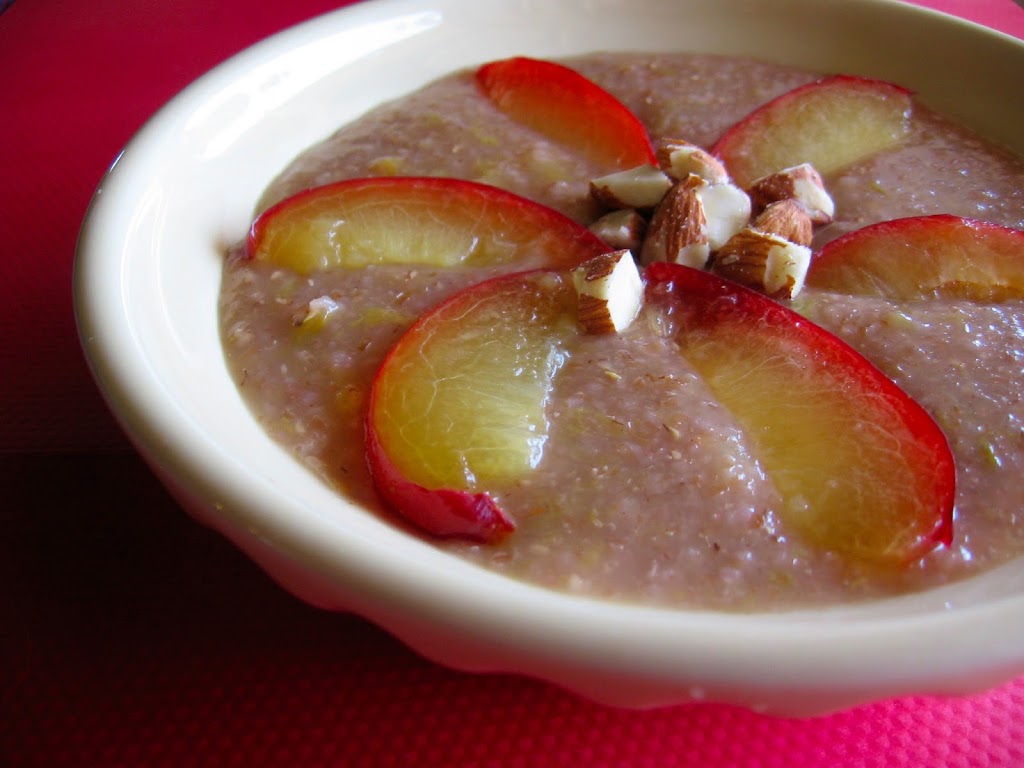 Serves 4.
Ingredients:
1 Tbsp butter
6 medium plums, pitted and finely chopped (2 cups)
1/4 tsp salt
3 1/2 c boiling water
1/4 tsp mace or nutmeg
1/2 c brown sugar, packed
Directions:
In a 2-quart or larger heavy pot on low heat, melt butter. Add plums and salt. Cover partially and cook 10-15 minutes, or until soft, stirring often.
Add boiling water. Whisk in the rye meal. Continue stirring until the porridge reaches a simmer and is free of clots.
Cover partially and simmer 15 minutes, stirring 2-3 times.
Remove from heat and stir in mace and brown sugar.
Spoon into bowls and serve hot with extra brown sugar and/or milk. Garnish with thinly sliced plums and chopped almonds if desired.