Do you have a surplus of zucchini in your garden this summer? This scrumptious, chocolaty bread is made with two full cups of shredded zucchini!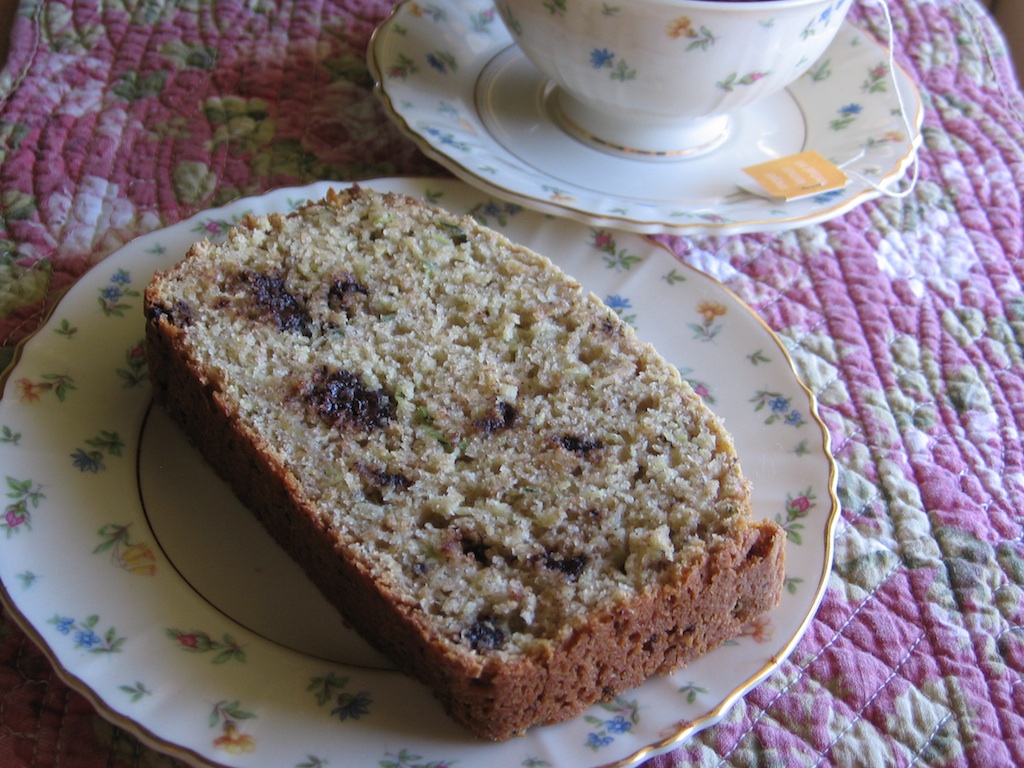 Makes 1 large loaf.
Ingredients:
2 c all purpose flour
1 c raw wheat germ
1 c raw sugar
1 tsp cinnamon
1 tsp baking powder
1/2 tsp baking soda
1/2 tsp salt
2 eggs
2 c shredded zucchini
1 c sour cream
1/4 c melted margarine or butter
1/2 tsp butter rum extract
1/2 tsp vanilla extract
3-4 oz German sweet chocolate, chopped
Directions:
Preheat oven to 325 degrees F. Butter and flour a large loaf pan.
In a large bowl, combine the first 7 ingredients. Blend well.
In a small bowl, beat the eggs with a fork or whisk. Add zucchini, sour cream, margarine, and extracts. Blend well.
Stir the wet ingredients into dry ingredients just until moistened. Fold in chocolate.
Transfer to prepared pan. Bake for 75 minutes or until a toothpick inserted near the center comes out clean. Turn out on wire rack and cool at least 30 minutes before slicing.