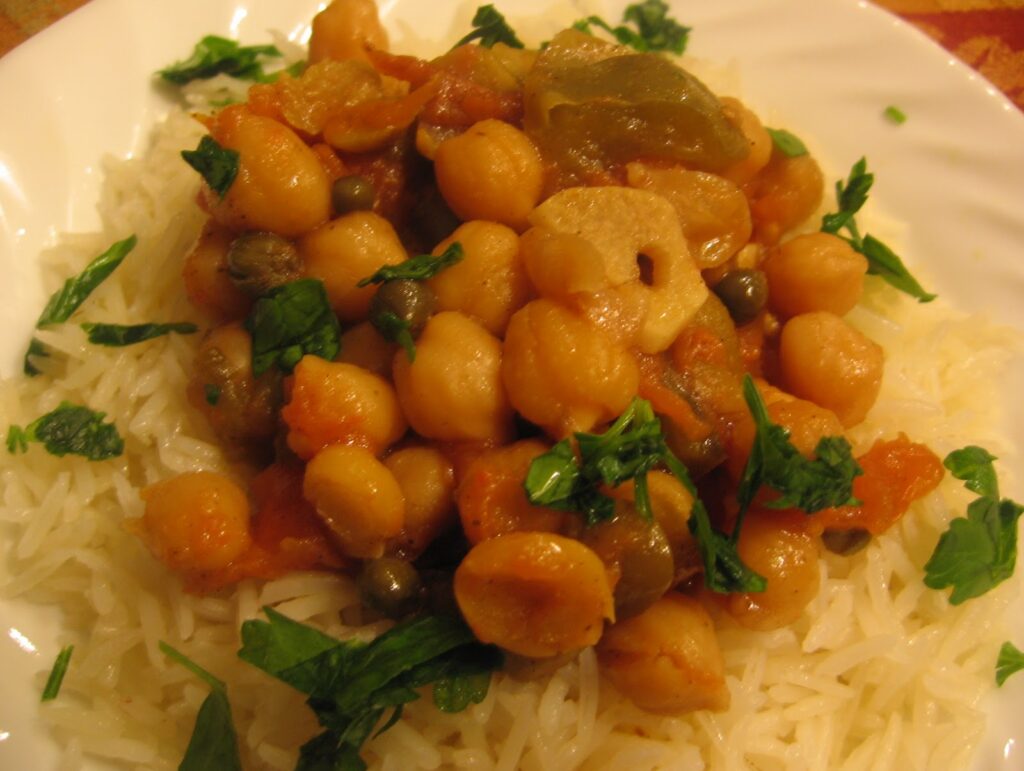 This vegan dish is high in protein and gets its spicy flavor from vegetarian style Loma Linda Spicy Chorizo.
Serves 4. Prep=5 minutes. Cooking=15 minutes. Total time=20 minutes.
Ingredients:
2 Tbsp olive oil
1 large onion, chopped
1 red bell pepper, chopped
1 green bell pepper, chopped
1 c Loma Linda Spicy Chorizo
1 c tomato sauce
1 c water
2 c cooked garbanzo beans, drained
1 tsp smoked Spanish paprika (optional)
Directions:
In a large heavy skillet over medium heat, warm the olive oil. Add onion, red bell pepper and green bell pepper. Saute 3 minutes.
Stir in the Spicy Chorizo and tomato sauce. Bring to boil. Reduce heat and simmer 5 minutes, stirring frequently.
Add the water, garbanzo beans and paprika. Bring back to a boil on medium. Reduce heat and simmer 7 more minutes, adding more water as needed.
Serve hot in bowls or pour over rice or mashed potatoes.