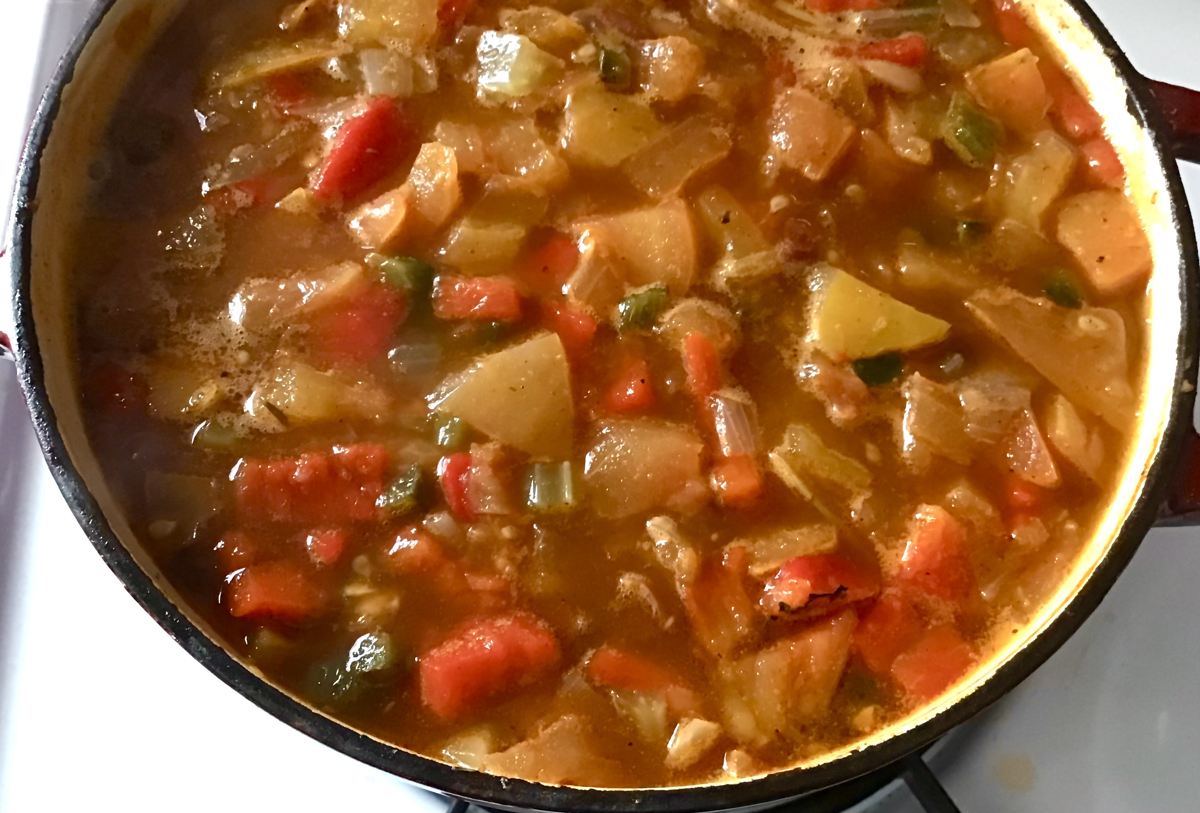 This comforting soup is so easy to make, and it's full of delicious flavor. If you do not have Cajun seasoning on hand, make this homemade blend!

Serves 4.

Ingredients:

1 Tbsp vegetable oil
1 small onion, chopped
1/2 medium poblano pepper, seeded, chopped
1 rib celery, chopped
1 clove garlic, minced
2 large tomatoes, chopped
6 oz bottled roasted red peppers, drained, chopped
2 c water
1 (15 oz) can chili beans with liquid
1 tsp Cajun seasoning
dash salt (if needed)

Directions:

In a 3-quart or larger pot, warm oil over medium heat. Add onion, poblano, and celery; saute 4 minutes.
Add garlic, tomatoes, and roasted red peppers; saute another 4 minutes.
Stir in water, chili beans, Cajon seasoning and salt. Bring to simmer. Reduce heat and simmer 4 minutes.
Serve hot with a sprinkle of minced cilantro if desired.