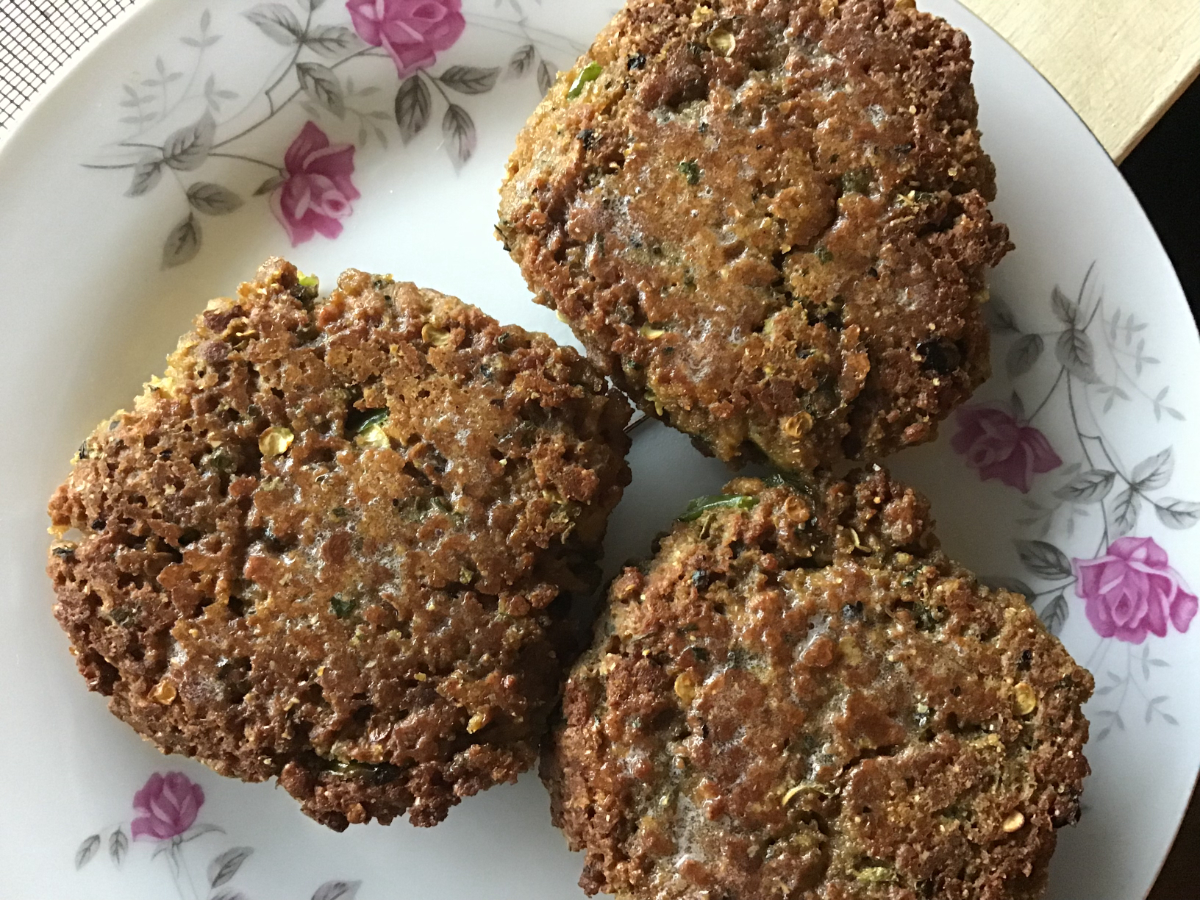 Textured Vegetable Protein (TVP) is inexpensive, lean, and nutritious. Cooked in this easy recipe, I think you will agree that it is delicious too!
Makes 5-6 burgers.
Ingredients:
1 c TVP granules
3/4 c boiling water
1 roasted jalapeño pepper, seeded, minced
1 roasted Anaheim pepper, minced
1 Tbsp dry cilantro
1 Tbsp Mexican oregano
1 tsp cumin powder
1 tsp garlic powder
1 tsp onion powder
1/2 tsp salt
2 eggs, lightly beaten
1 1/2 Tbsp milk
1 Tbsp butter
Directions:
Preheat oven to 350 degrees F and oil a medium baking sheet or baking pan.
In a large bowl, soak the TVP granules in the boiling water for 10 minutes, stirring well.
Add the roasted peppers, cilantro, oregano, cumin, garlic, onion, and salt. Blend well.
Mix in the eggs and milk. Use clean hands to thoroughly blend.
With hands or burger press, form 5-6 burgers.
Place the burgers on the prepared baking sheet. Bake 30 minutes.
While still hot, brush or rub burgers with the butter. Serve hot on buns with your favorite cheese and salsa.