This basic baked tofu dish makes a high protein hot entree, and is also good cold, wrapped up in a lunchbox.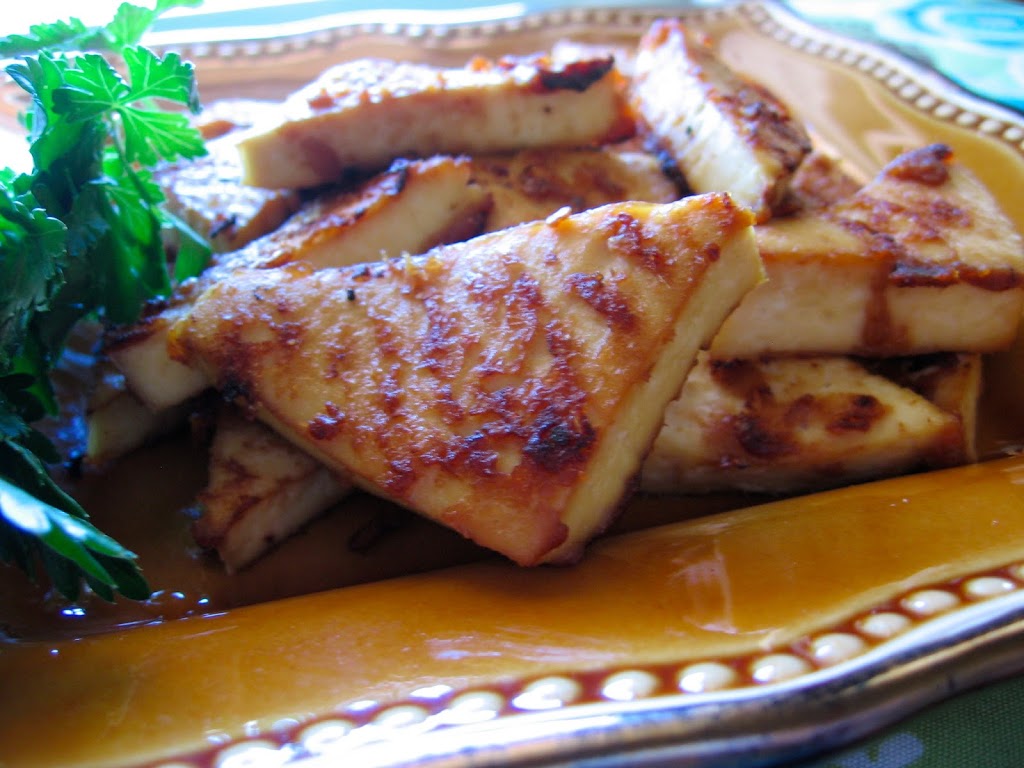 Serves 4.
Ingredients:
1-14 oz carton extra firm tofu
1 Tbsp white miso
1 Tbsp toasted sesame seed oil
1 Tbsp brown sugar, packed
1 tsp water
1 tsp soy sauce
Directions:
Preheat oven to 350 degrees F and line a large baking sheet with parchment paper.
Rinse the tofu and pat it dry. Cut in 1/3 inch triangular slices.
In a small bowl, blend together the remaining ingredients.
Lay the tofu triangles on the parchment paper and brush with the sauce. Turn over and brush the other side.
Bake 20 minutes, turn triangles over, and bake another 20 minutes, or until browned and firm.