Chayote is a squash-like vegetable that can be used with little waste. Peels and seed do not have to be removed for this soup. Very easy and nutritious!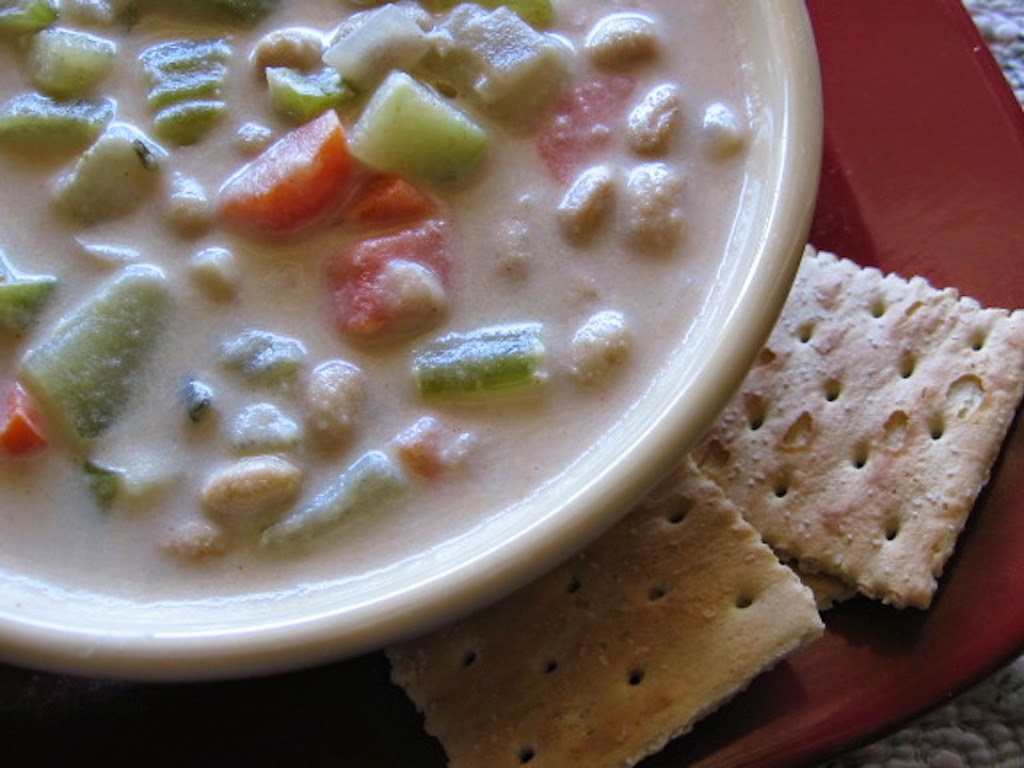 Serves 2-3
Ingredients:
1 medium chayote
1 medium carrot
1 small onion
1 stalk celery
1 tsp fresh rosemary, minced (or dry rosemary)
3/4 tsp sea salt
1/4 tsp paprika
dash cayenne
1 c water
1 c milk
1/2 c cooked soybeans, drained (or use pinto beans)
1/2 c potato buds (instant potato flakes)
1 Tbsp butter
Directions;
Cut the unpeeled chayote into 1/3 inch pieces. Peel the carrot, and cut to same size. Medium-chop onion and celery. Place all in a large pot.
Add rosemary, salt, paprika, cayenne, water, milk, and soy beans; cook over medium heat until just beginning to simmer.
Stir well and reduce heat to low. Partially cover the pot and simmer 30 minutes, stirring often.
When the chayote and carrots are tender, add butter and potato buds. Stir for a minute or two to dissolve the potato buds. Allow to stand covered for 5 minutes. Stir again until creamy and serve hot.