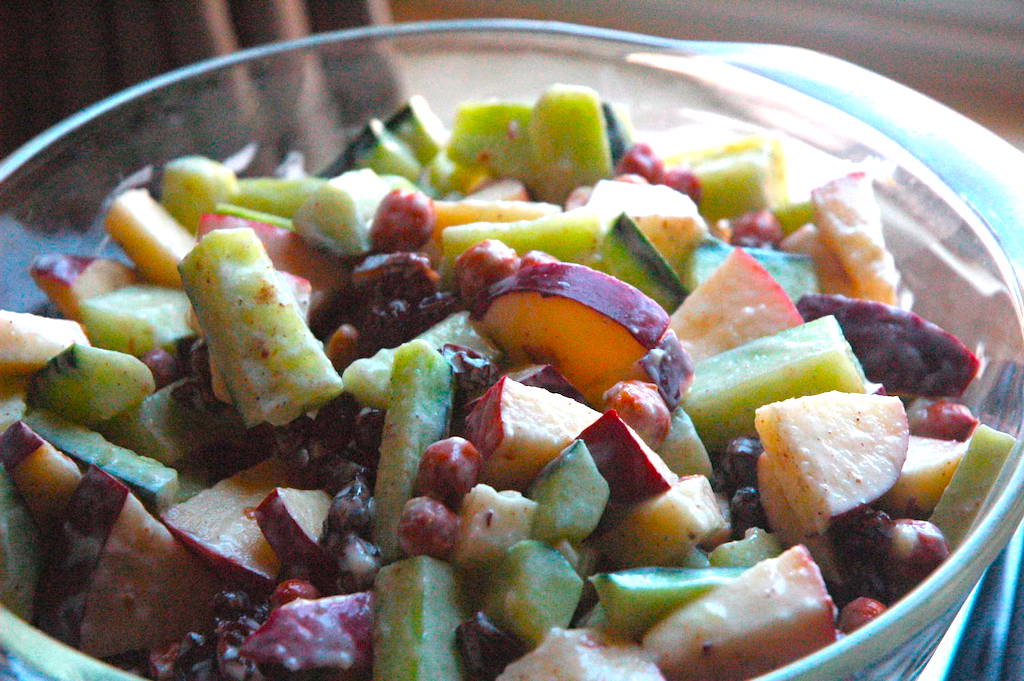 This is a refreshing, beautiful salad that may be served as a side or for a main course. Let me know how you like it!
Makes about 1 quart.
Ingredients:
2 large slicing cucumbers
1 large red apple
1/4 c raisins
1/4 c peanuts
2 Tbsp mayonnaise
1 Tbsp lime juice
1 Tbsp honey
1/8 tsp ground coriander seed
1/8 tsp ground allspice
dash salt
Directions:
Peel cucumbers only if they are waxed. Cut lengthwise and scoop out any seeds. Cut the remainder in thin strips and cut the strips in one-inch lengths. Add to salad bowl.
Leaving the peel on, core the apple and cut in similar size as the cucumber. Place in bowl.
Add raisin and peanuts. Toss to combine.
In a small bowl, whisk together the mayonnaise, lime juice, honey, coriander seed, allspice and salt. Add to salad and toss well. Cover and refrigerate until served. Use within a day or two.