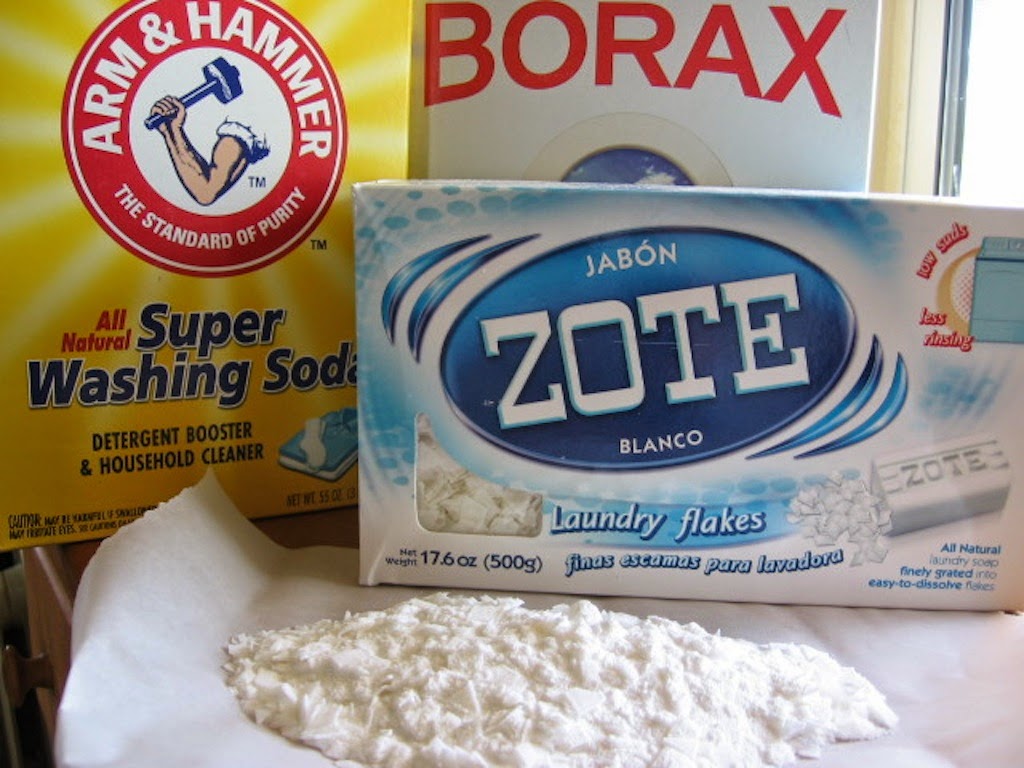 You can now find Zote Laundry Flakes in Walmart or at Amazon.com and other retailers. If you cannot find soap flakes, substitute one bar of Zote, Fels Naptha, Lirio or other laundry bar soap and shred it on a box grater. Clothes come out smelling fresh and clean with this recipe and will be less likely to cause skin irritation!
Cleans about 32 large loads of laundry.
Ingredients:
1-17.6 oz box Laundry Soap Flakes
1 c washing soda
1 c Borax
Directions:
In a large bowl, blend together all ingredients.
Place in a covered 2-quart or larger container. Use 1/4 cup for large loads and 2 Tbsp for small ones.