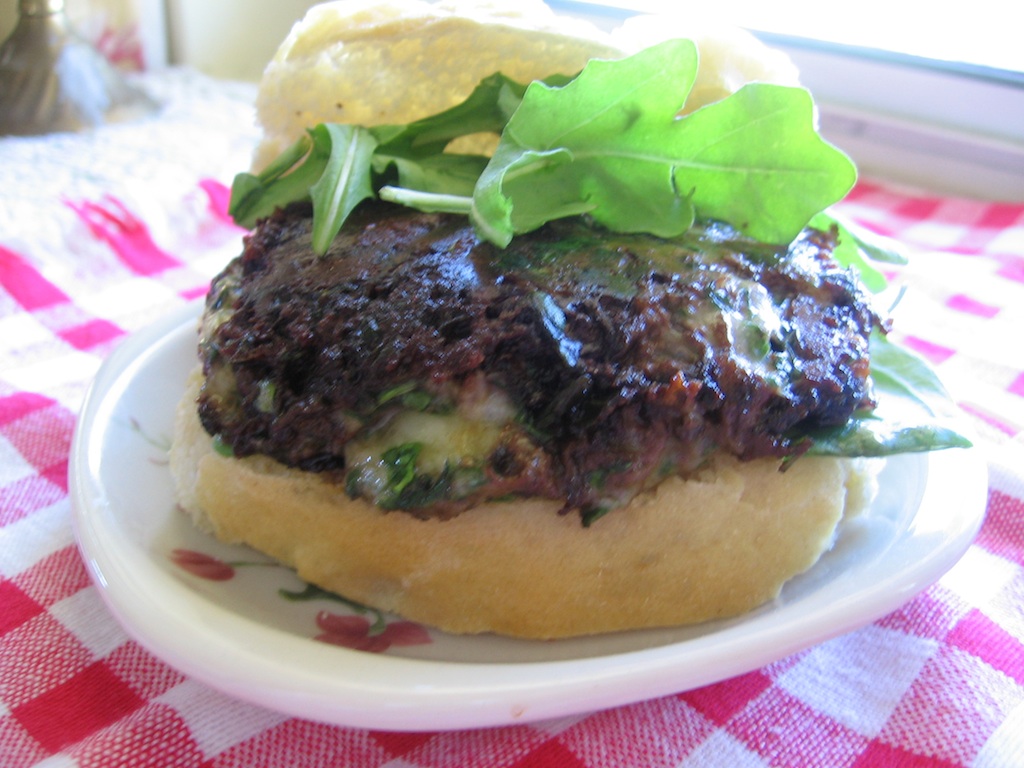 Creative Foods Inc. makes many dehydrated meat substitutes that are delicious and high in wheat protein. One such product is their Dark Gluten Shreds. It is very versatile as you can see in this new recipe.
Makes 3 burgers.
Ingredients:
1/3 c boiling water
1 Tbsp soy sauce
1 Tbsp beef style vegetarian broth mix (such as McKay's brand)
3/4 c minced fresh baby arugula
3/4 c shredded provolone cheese
2-3 Tbsp olive oil
6 thick slices French bread or 3 buns
whole arugula leaves
Directions:
In a medium bowl, soak the gluten shreds in boiling water, soy sauce and vegetarian broth mix for about 5 minutes, stirring a few times.
Add the minced arugula and shredded provolone cheese and blend well.
Form three thick burgers with your hands.
In a large skillet over medium low, heat the olive oil.
Add the burgers and allow to brown on the bottom for 2-3 minutes. (Be careful because they brown quickly.) Turn and brown the other side.
The burgers do not require much cooking, and are done when the shredded cheese seems melted and they are hot.
Serve on the French bread with extra arugula leaves.