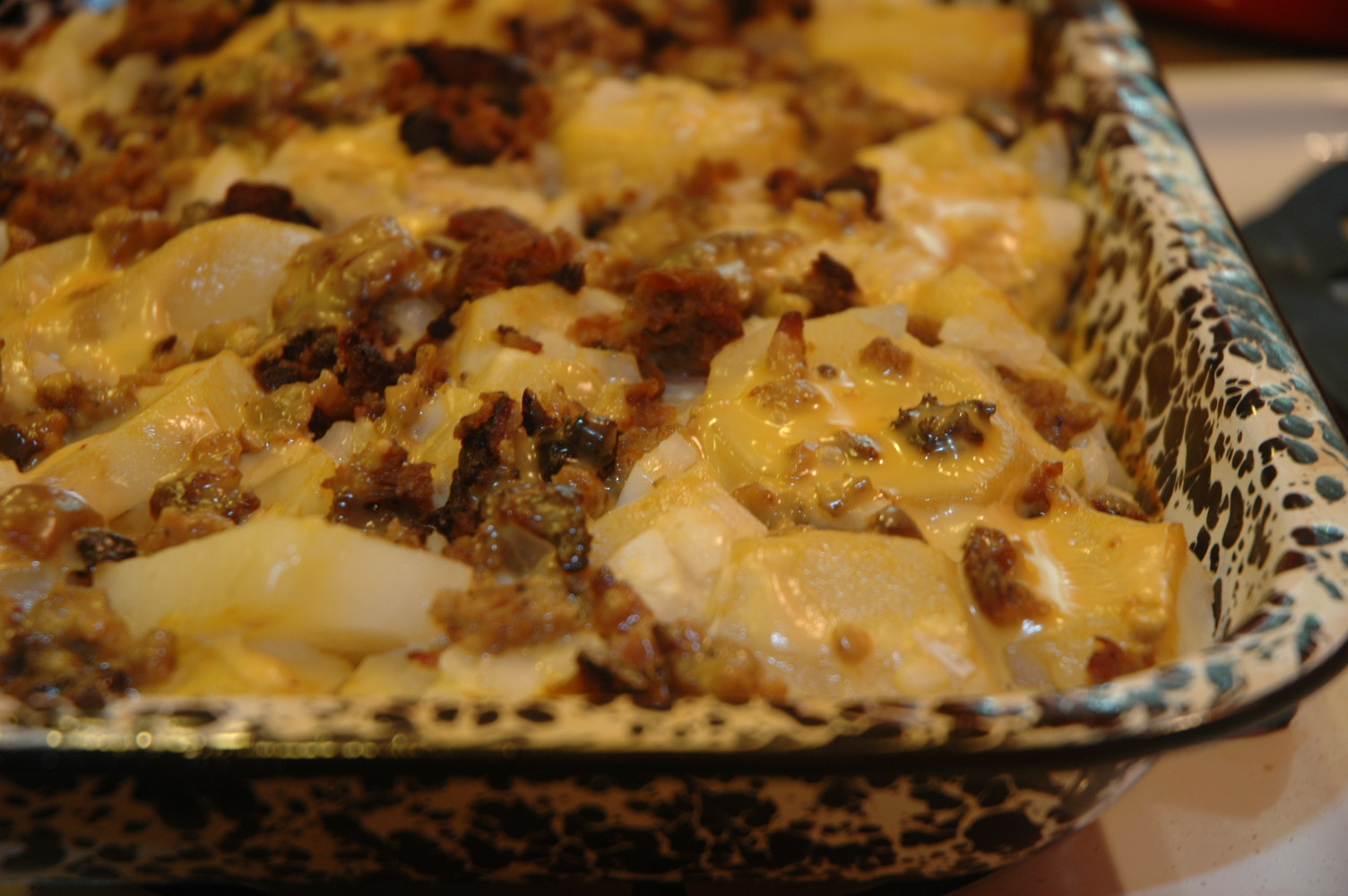 Whether you are a vegetarian or not, you will love this meal! Buy Morningstar Farms Grillers Recipe Crumbles or make your own using this recipe.
Serves 6.
Ingredient:
5 c potatoes, peeled, sliced 1/3″ thick
2 Tbsp vegetable oil
2 c vegetarian beef-like crumbles
2 Tbsp all purpose flour
2 c milk
1 Tbsp sweet pickle relish
1 Tbsp ketchup
1 Tbsp prepared yellow mustard
1/2 c onion, finely chopped
2 c shredded Cheddar or American cheese
1 c chopped seasoned croutons
Directions:
Bring a pot of salted water to the boil and add the potato slices. Bring back to boiling. Reduce heat and simmer 3 minutes. Drain well. Set aside.
Preheat oven to 350 degrees F and butter an 11 x 7 x 2 inch baking dish or similar.
In a large skillet on medium heat, warm the oil. Add the beefy crumbles and saute until browned and firm. Add flour and stir 30 seconds.
Pour in the milk and stir until thickened and bubbly.
Stir in the relish, ketchup, mustard, and onions. Remove from heat and add the cheese. Stir until melted.
Place half the potato slices in the prepared baking dish in an even layer. Spread half the crumbles mixture on top using the back of a spoon. Repeat layers.
Sprinkle the croutons evenly on top and cover tightly with foil.
Bake 15 minutes. Remove foil and bake another 15 minutes. Serve hot.