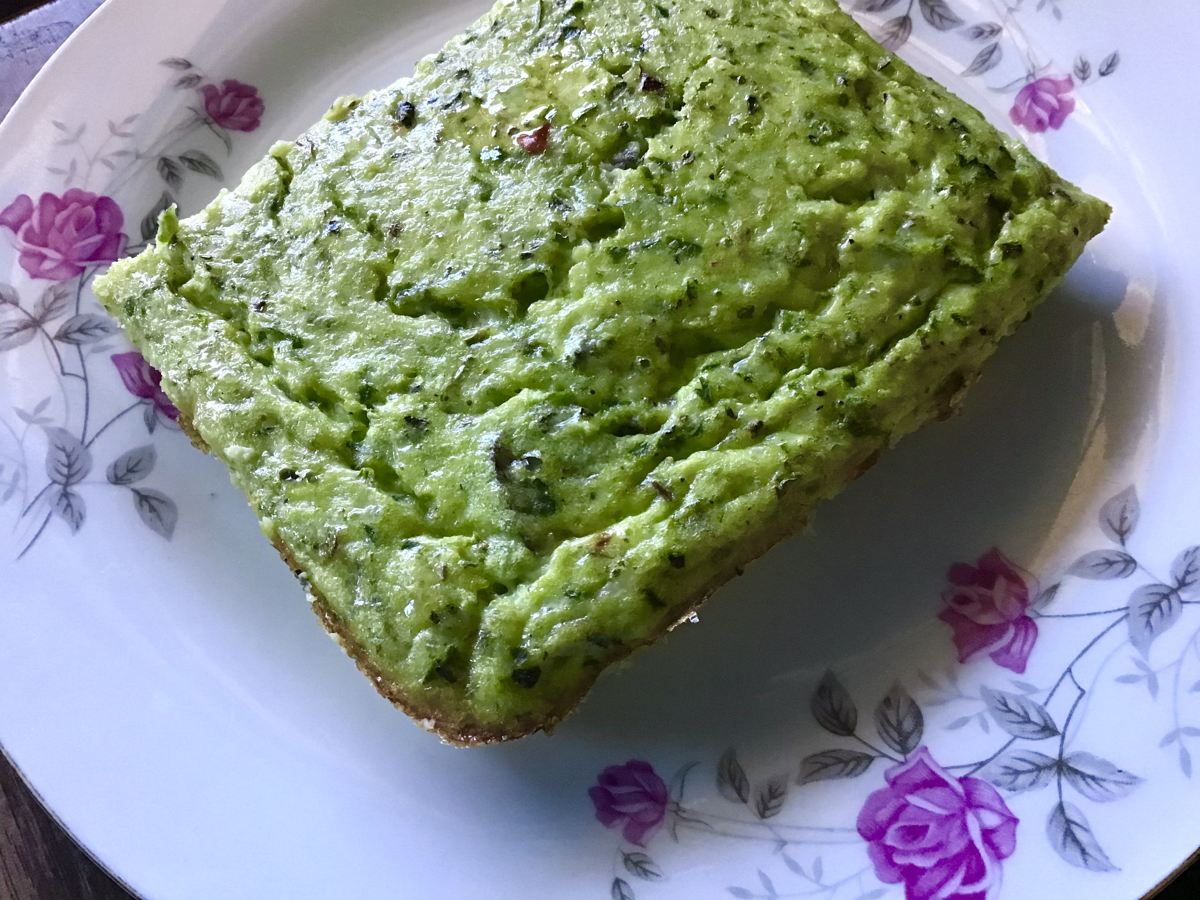 This easy dish has a souffle-like texture and lovely flavor. This is a small dish. If doubling the recipe, use an 8 x 8 inch baking pan and bake another 5 minutes.
Serves 2.
Ingredients:
1 medium zucchini
1 small onion
1/2 Tbsp olive oil
3 eggs
1/2 c Mozarella, shredded
1/4 c Parmesan cheese, grated
1/4 c sliced olives
1/2 tsp Italian seasoning
1/8 tsp salt
dash pepper
Directions:
Preheat oven to 300 degrees F and butter a 7 x 5 x 1 inch casserole dish or any 3-cup oven-proof baking vessel.
Trim the ends of the zucchini, leaving skin on. Grate the zucchini and trimmed onion (or you may cut the veggies roughly and use a food processor or chopper to process until fine).
In a medium skillet over low heat, warm the olive oil.
Add zucchini and onion. Cook 10 minutes, stirring often, until nearly dry. Cool 10 minutes off flame.
In a medium bowl, beat eggs. Add Mozarella, Parmesan, olives, Italian seasoning, salt and pepper; blend well.
Stir in the zucchini/onion mixture until evenly distributed. Place mixture in buttered baking dish.
Bake 30 minutes, or until set up. Serve hot or warm.