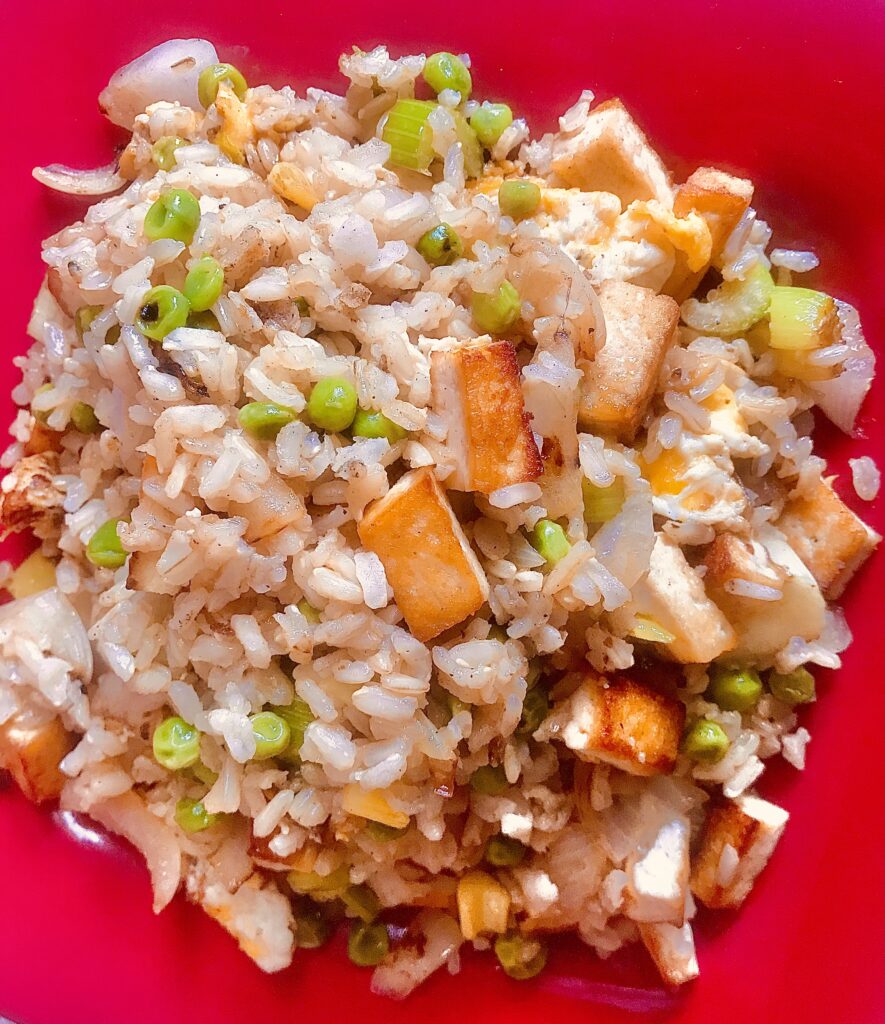 Serves 2-3.
Ingredients:
1 1/2 Tbsp butter (divided use)
2 eggs, lightly beaten
8 oz firm tofu, diced, well-drained
2 tsp toasted sesame seed oil
1 c onions, chopped
1 c celery, chopped
2 c cooked long grain brown rice, chilled
1 c frozen peas
1 1/2 Tbsp soy sauce
2 Tbsp vegetarian Hoisin sauce
Directions:
In wok or large skillet over medium heat, melt 1/2 tablespoons of the butter. Add egg and quickly scramble the egg, breaking it up into bits. Transfer to holding dish.
In same wok or skillet, melt remaining butter. Add tofu; raise heat to high. Allow to brown a couple of minutes, turn and brown the other sides. Transfer to holding plate.
Add sesame seed oil to wok/skillet. Pour in onions and celery. Stir-fry them about 2-3 minutes.
Add brown rice and peas. Stir-fry another 2-3 minutes.
Remove from heat and sir in soy sauce and Hoisin sauce. Serve hot.