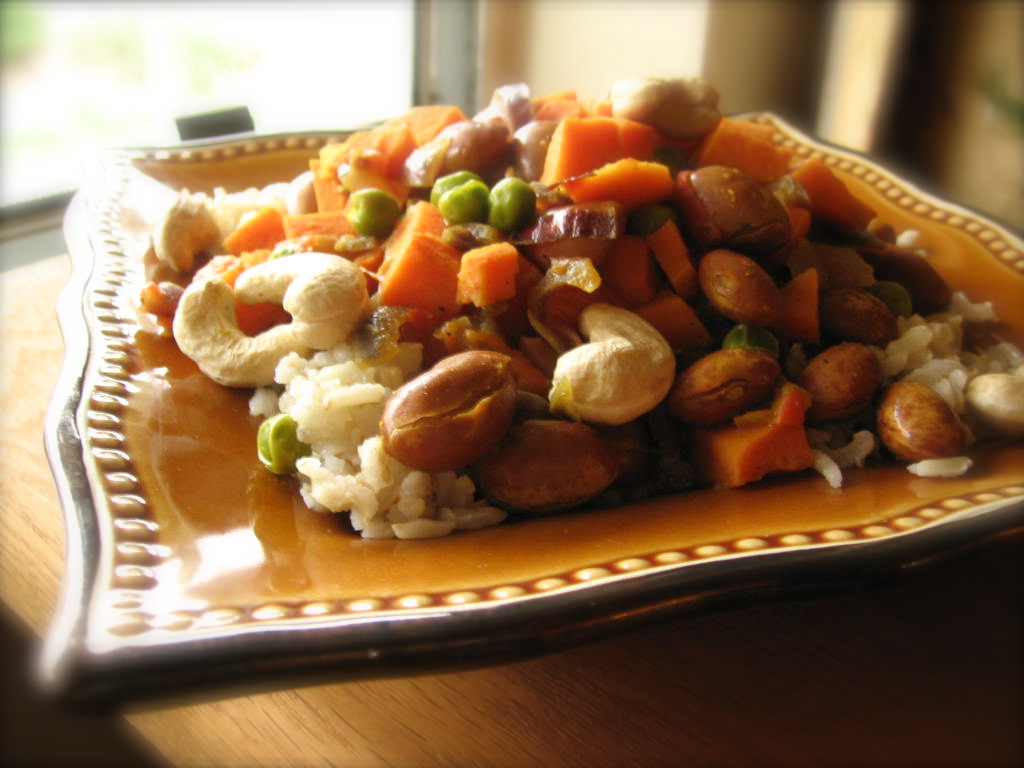 I was looking for something to do with the beautiful sweet potatoes that are in season now, other than the typical sweet potato casserole. Here is a tasty curry that is not too sweet. Serves 4-6.
Ingredients:
1 large sweet potato
1 Tbsp vegetable oil
1 medium onion, chopped
2 cloves garlic, minced
1 tsp minced ginger root
1 Tbsp mild curry powder
1/4 tsp salt
1 Tbsp all-purpose flour
2 c vegetable stock
1 large tomato, chopped
1-15 oz can cranberry beans (or pintos)
1 c frozen peas
1 lemon or lime, cut in wedges
Directions:
Peel sweet potato and cut in 1/4 inch dice. Set aside.
In a large, heavy pot on medium heat, warm oil. Saute onion for 3-4 minutes, or until transparent.
Add garlic, ginger root, curry powder, flour and salt; saute another minute or two.
Stir in vegetable stock, tomatoes, and beans, sweet potatoes, and peas.
Bring to a simmer. Reduce heat and simmer about 12-15 minutes, or until sweet potatoes are tender.
Serve over rice and with lemon or lime wedges. If desired, sprinkle with nuts.