Chicken seitan is a wheat protein product which may be used in any dish calling for diced or sliced chicken. Try making your own seitan with our simple recipe. Here is an Asian style dish that is super easy to make and comes together in a few minutes.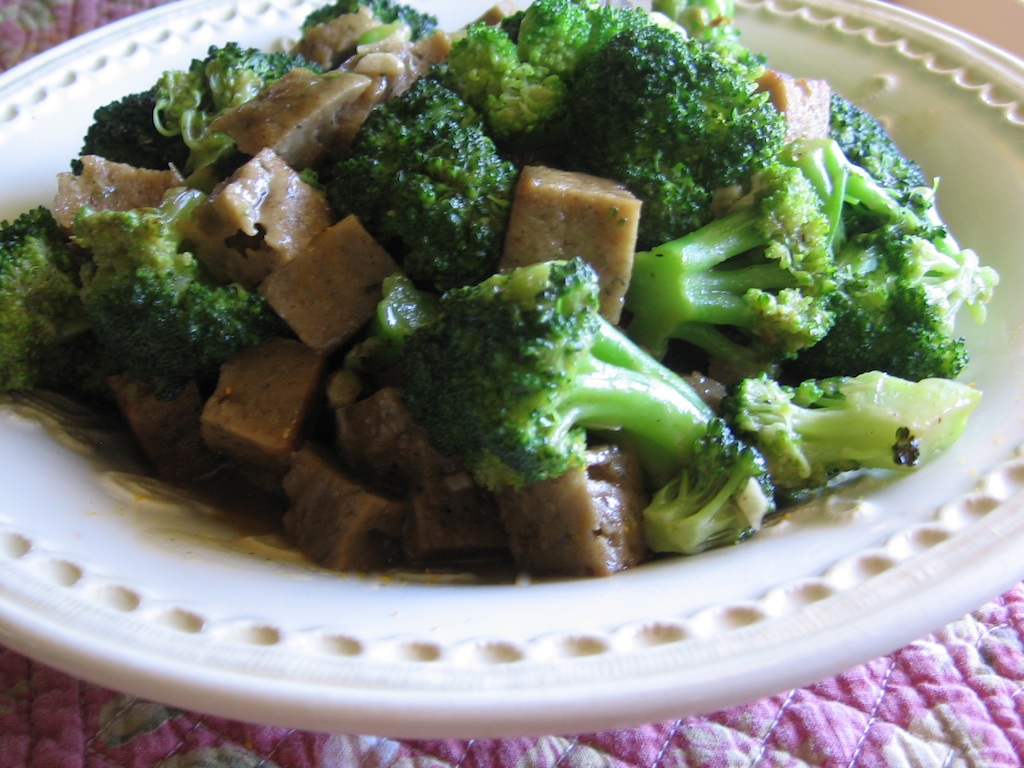 Serves 4.
Ingredients:
1 1/2 c vegetarian beef style broth, hot
1 Tbsp soy sauce
2 cloves garlic, minced
1 Tbsp brown sugar, packed
1 Tbsp cornstarch
1 tsp toasted sesame oil
1 tsp grated fresh ginger (or 1/2 tsp ground ginger)
2 Tbsp vegetable oil
1-9 oz bag broccoli florets (4 cups)
2 c chicken seitan, diced
Directions:
Stir broth, soy sauce, garlic, brown sugar, cornstarch, sesame oil, and ginger together.
In a large skillet or wok, heat the oil over high heat. Add broccoli and chicken seitan to skillet and stir fry for 1-2 minutes.
Add sauce mixture. Bring to simmer, stirring constantly until thickened and bubbling. Cover, reduce heat to low, and cook for 2-3 minutes, or until broccoli is cooked, but still bright green. Serve over rice or noodles.