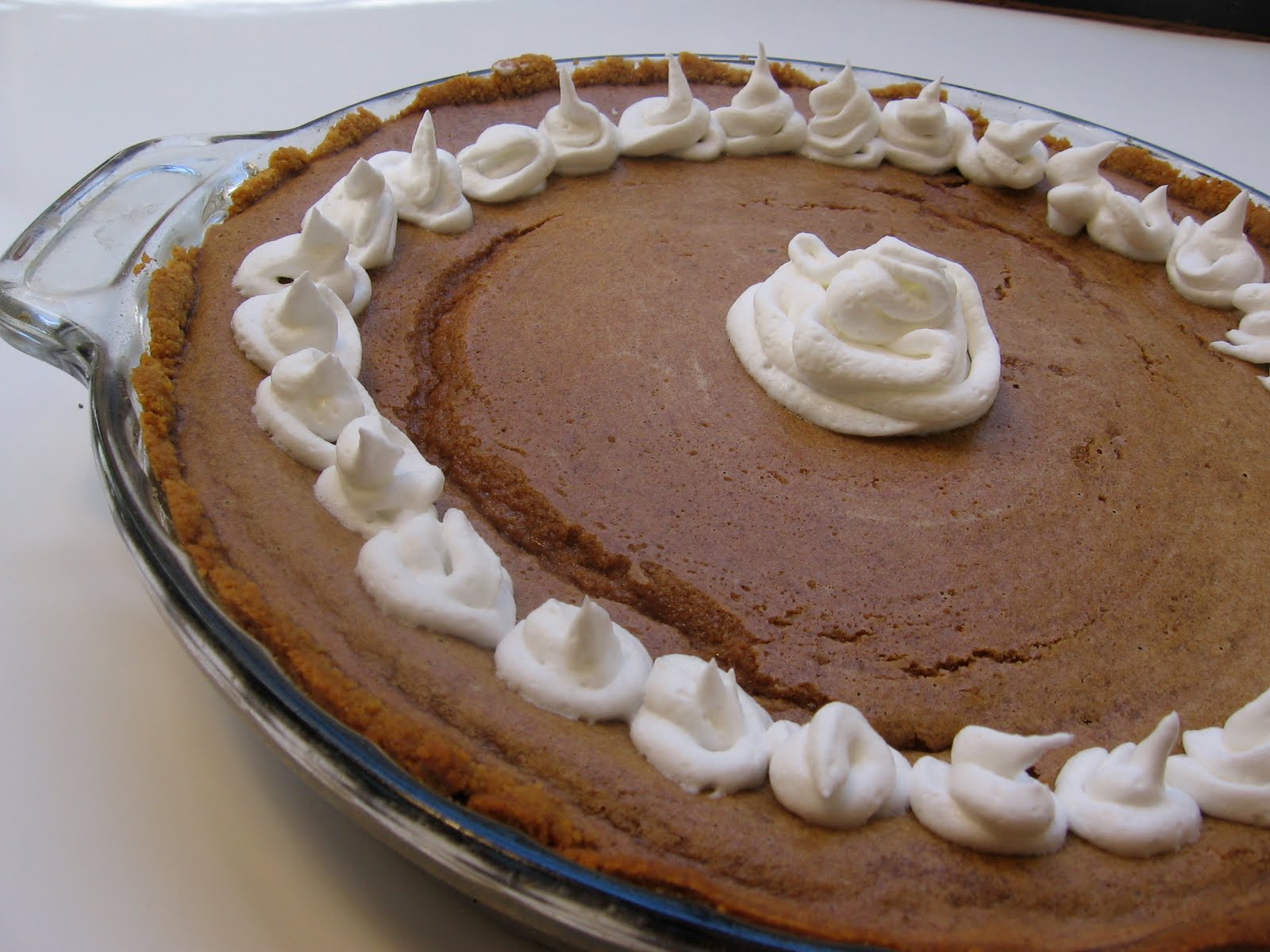 The touch of orange zest and wide range of spices in this version of sweet potato pie makes it very intense. With a cup of coffee, it's to die for.
Serves 6.
Ingredients:
Pie:
1 unbaked 9.5? graham cracker pie crust* see below
3-4 baked sweet potatoes, cooled, peeled and mashed to make 1 1/2 C
1 – 15 oz can evaporated milk, chilled, divided use
3 Tbsp custard powder
2 Tbsp butter or margarine, melted
1 c raw cane sugar or use 3/4 C brown sugar, packed
1/4 tsp salt
1/2 tsp ground ginger
1/2 tsp ground cinnamon
1/2 tsp ground allspice
1/2 tsp ground cardamom
1/4 tsp ground cloves
1/4 tsp nutmeg
1 tsp orange zest
Crust:
1 1/2 c graham cracker crumbs
1 stick melted butter or margarine
2 Tbsp water
Directions:
Preheat oven to 350 degrees F.
In food processor or stand mixer, put in evaporated milk and process till thick and creamy.
Add remaining ingredients and process until completely smooth and dissolved.
Pour into prepared crust.
Bake in center of oven for 50-55 minutes.
Cool at least an hour to set up.
Serve warm or cool with whipped topping.