These scrumptious cookies are like little brownies in texture, and will satisfy any sweet tooth. Use Bell Plantation PB2 Powdered Peanut Flour, a de-fatted peanut flour product, for best results.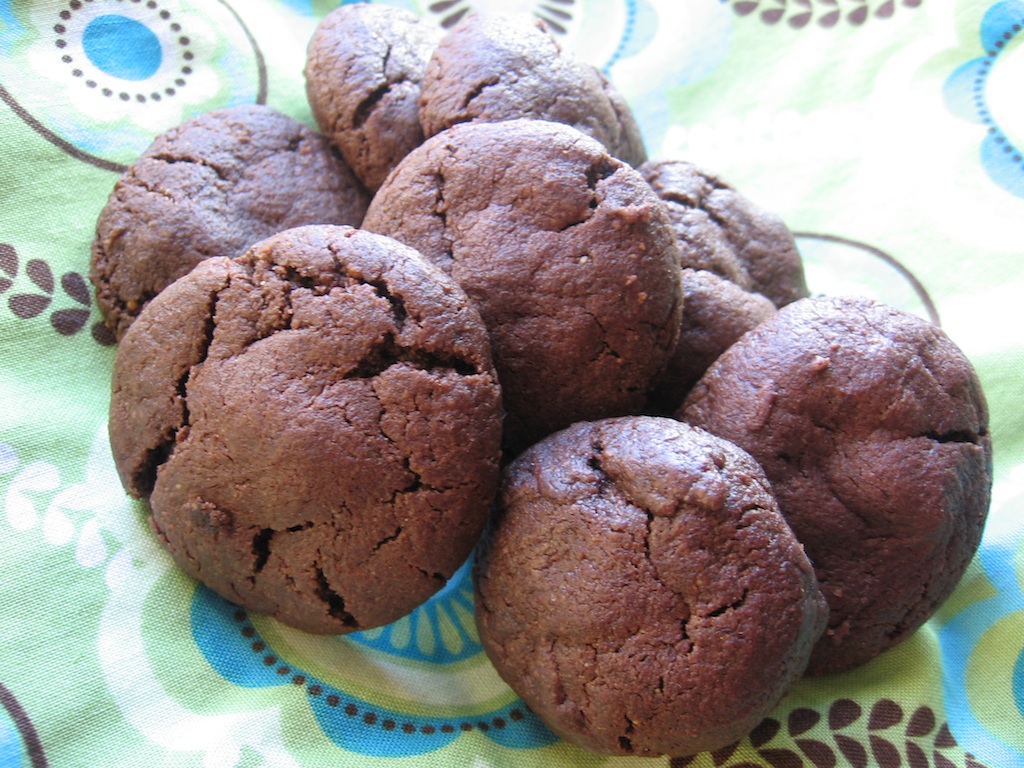 Makes about 2 dozen cookies.
Ingredients:
2/3 c unsalted butter
1/2 c granulated sugar
2 Tbsp brown sugar, packed
1 tsp pure orange extract
1 c PB2 powdered peanut butter (plain, not chocolate)
1/2 c unsweetened cocoa powder
1/4 tsp sea salt
1/2 tsp baking soda
3-5 Tbsp low fat buttermilk
Directions:
Preheat the oven to 350 degrees F and line a baking sheet with parchment paper.
Using an electric mixer, beat the butter, sugar, brown sugar and orange extract until light and fluffy. (Mixer will no longer be needed.)
In a separate bowl, blend the PB2, cocoa powder, salt, and baking soda. Add these dry ingredients to the butter mixture, gradually beating them in by hand.
Add just enough of the buttermilk as is needed to make a slightly sticky cookie dough. Roll tablespoon-sized balls of dough between your hands. Place them on the prepared baking sheet 2 inches apart. (One inch is OK, but they will touch).
Bake for about 7-8 minutes. ( Cookies should be cracked on top, but will remain soft and will indent if pressed.) Leave undisturbed 5 minutes before carefully transferring to rack to fully cool.