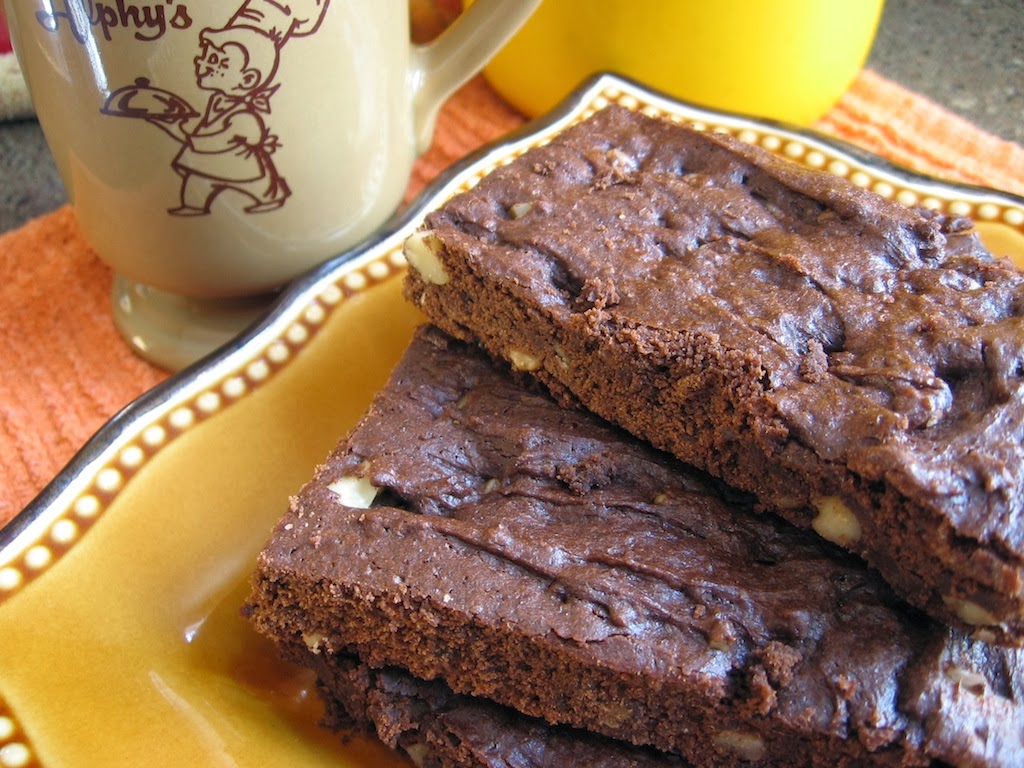 Carob is not just a chocolate substitute; it's a delectable flavor in itself!
Makes about 8 large brownies.
Ingredients:
2/3 c garbanzo bean flour (besan)
4 Tbsp roasted carob powder
1 Tbsp corn starch
1/4 tsp baking powder
1/8 tsp salt
3/4 c granulated sugar
6 Tbsp butter or margarine, melted
2 Tbsp brewed coffee (or water)
1 large egg
1 tsp vanilla extract
1/3 c chopped walnuts
Directions:
Preheat oven to 350 degrees F. Generously butter an 8 x 8-inch baking pan.
Combine flour, carob, corn starch, baking powder and salt in medium bowl. Combine sugar, butter, and coffee in large bowl. Stir in eggs and vanilla extract. Stir in flour mixture and nuts. Spread a thin even layer in prepared baking pan.
Bake for about 15 minutes, or until top is set up but not fully dried out. It should not cave in if very lightly touched. Cool completely in pan on wire rack. Cut into bars.