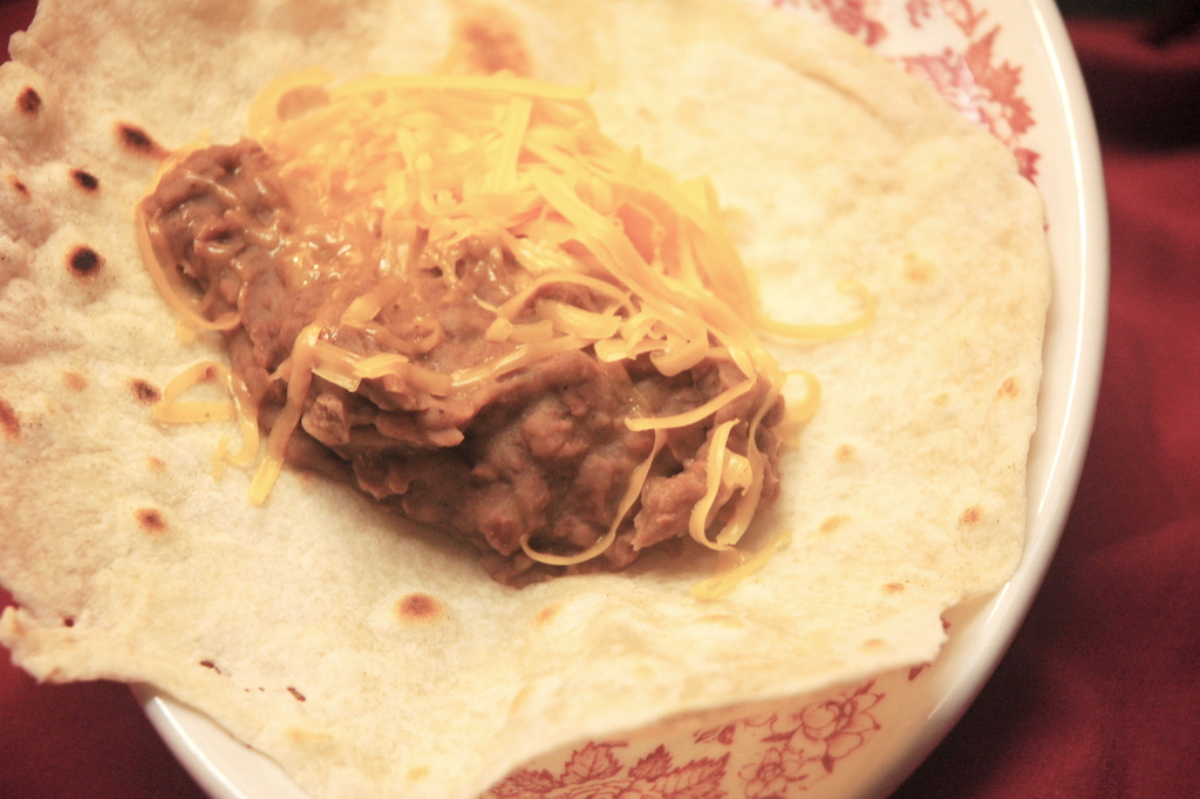 I posted a recipe for Crockpot Refried Beans some time ago, and it's a great basic recipe. I offer this new slow cooker recipe because it is even more flavorful than my original one. Enjoy!
Makes 4-5 cups refried beans.
Ingredients:
1 pound dry pinto beans
6 c water
2 Tbsp vegetable oil
2 whole Serrano chili peppers (dried, frozen or fresh)
2 cloves garlic, peeled
2 bay leaves
2 tsp onion powder
1 1/2 tsp cumin seeds
1 tsp Mexican oregano
1 tsp dry cilantro flakes (or 1 Tbsp fresh minced)
1/4 tsp ground black pepper
pinch epazote (optional)
2-3 tsp salt
Directions:
Sort and rinse beans, checking for any pebbles or debris. Place in a 10-cup or larger slow cooker.
Add water, oil, chili peppers, garlic, bay leaves, onion powder, cumin seeds, oregano, cilantro, black pepper and epazote. Stir a few times.
Cook on low for 8 hours or overnight.
Remove bay leaves and Serrano chili peppers. Add salt.
Turn up to high and cook 2 hours or until the beans are very tender.
Skim off excess cooking liquid, leaving at least one cup in the beans. (Reserve liquid in case it is needed and use remainder in soups and other recipes.)
Using a potato ricer, mash everything until it is the consistency you prefer. (Consistency will thicken a bit as it cools.) Serve hot. Refrigerate unused portion, and reheat later, adding more water or cooking liquid as needed.