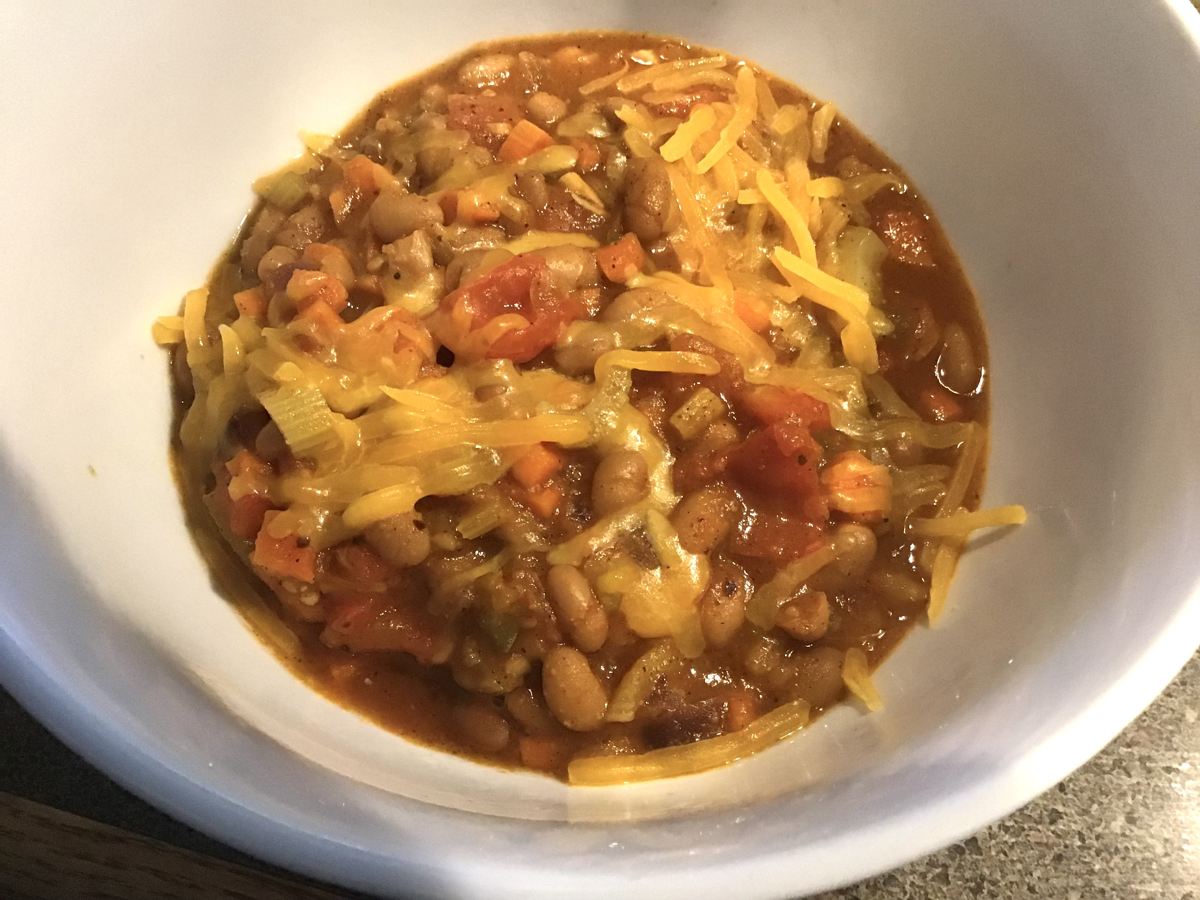 Using canned beans and common vegetables, this chili comes together quickly, and tastes great!
serves 4-5.
Ingredients:
4 Tbsp olive oil (divided use)
1 small onion, finely chopped
2 celery ribs, finely chopped
2 medium carrots, peeled, finely chopped
2 cloves garlic, minced
1-2 jalapeno pepper, seeded, minced
4 medium tomatoes, chopped
2 (15 oz) cans pinto beans (or vegetarian beans), rinsed, drained
1 1/2 c vegetable broth
1 c tomato juice
1 Tbsp chili powder
1 Tbsp paprika
1 Tbsp corn meal (or all purpose flour)
1/4 tsp salt
1/3 c shredded cheddar cheese
Directions:
In a large, heavy pot over medium heat, warm 2 tablespoons of the olive oil. Add onion, celery, and carrots. Cook 10 minutes, stirring often.
Add garlic and jalapenos. Saute one minute.
Add tomatoes; saute another 3 minutes.
Stir in the beans, broth and tomato juice. Bring to a simmer. Simmer 10 minutes while making a roux (as follows).
Roux: In a small skillet or saucepan over medium heat, warm the remaining 2 tablespoons of olive oil. Add chili powder, paprika, corn meal and salt. Stir until it begins to bubble. Remove from heat and set aside.
When chili has cooked 10 minutes, stir in the roux until completely dissolved and the chili has thickened a bit.
Pour into bowls and sprinkle each serving with cheddar cheese. Serve hot or warm.