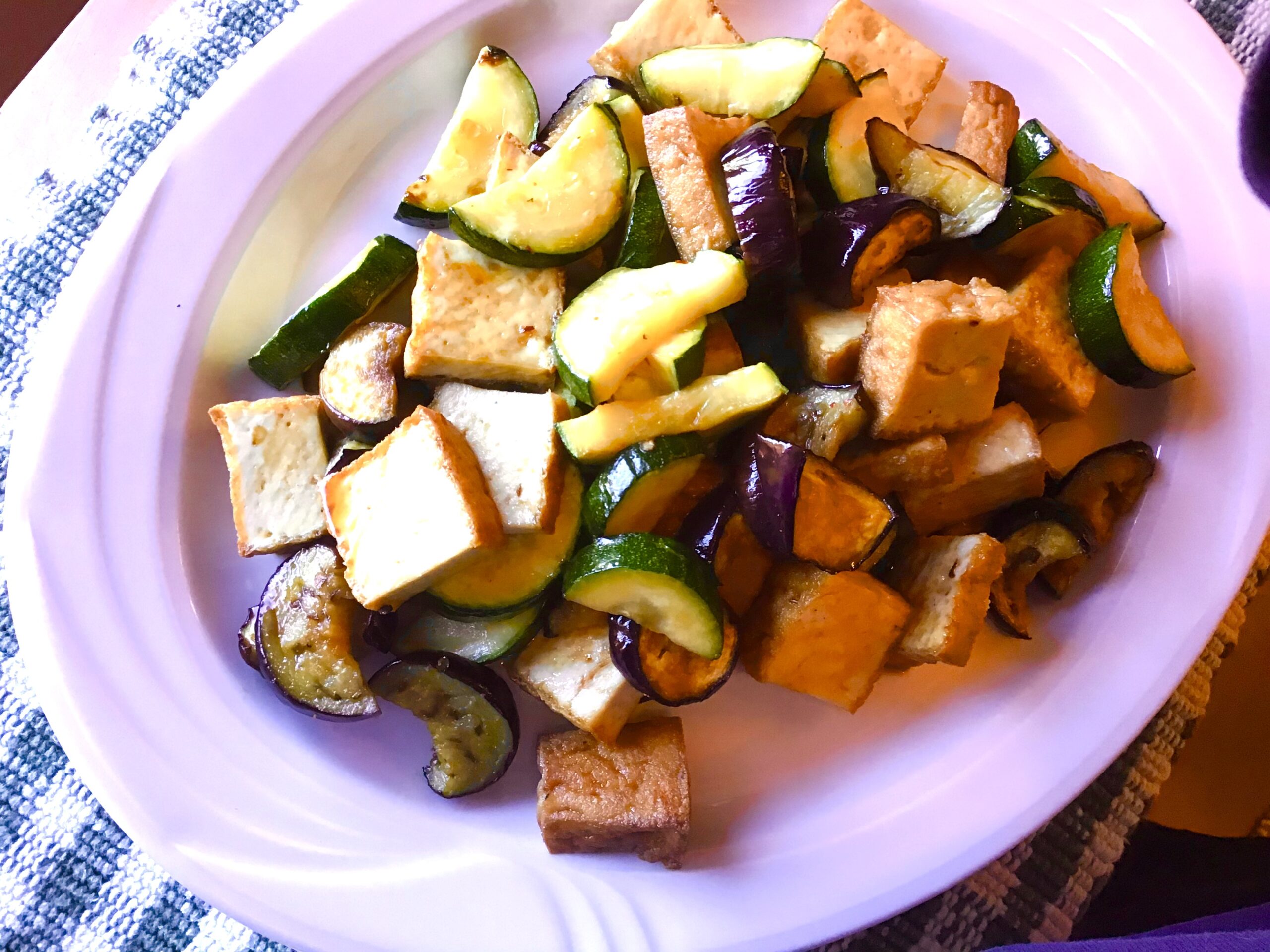 This versatile dish may serve as a appetizer, snack or, when placed on a bed of rice, a main dish.
Serves 2-4.
Ingredients:
1 Japanese eggplant
1 small zucchini
1 (6.5 oz) pkg tofu cutlet
1 Tbsp olive oil
1/2 Tbsp miso of choice
1 Tbsp soy sauce
1 Tbsp seasoned rice vinegar
1 1/2 Tbsp honey
dash red pepper flakes
Directions:
Preheat oven to 350 degrees F and line a large baking sheet with parchment paper.
Cut the eggplant and zucchini (unpeeled) in 1/3 inch semi-circles
Slice the tofu cutlet in 1/3-inch thick squares.
Place the eggplant, zucchini, tofu, and olive oil on the prepared baking sheet. Toss to coat everything evenly.
Spread the veggies and tofu in a single layer on the baking sheet. Bake 15 minutes, then place all in a large bowl.
In a small bowl, mix the miso, soy sauce, rice vinegar, honey and red pepper flakes until a smooth sauce forms. Pour over the veggies and tofu; toss well.
Allow to stand and marinate 10 minutes. Toss again and serve as a snack, appetizer, or on top of rice for a complete meal.