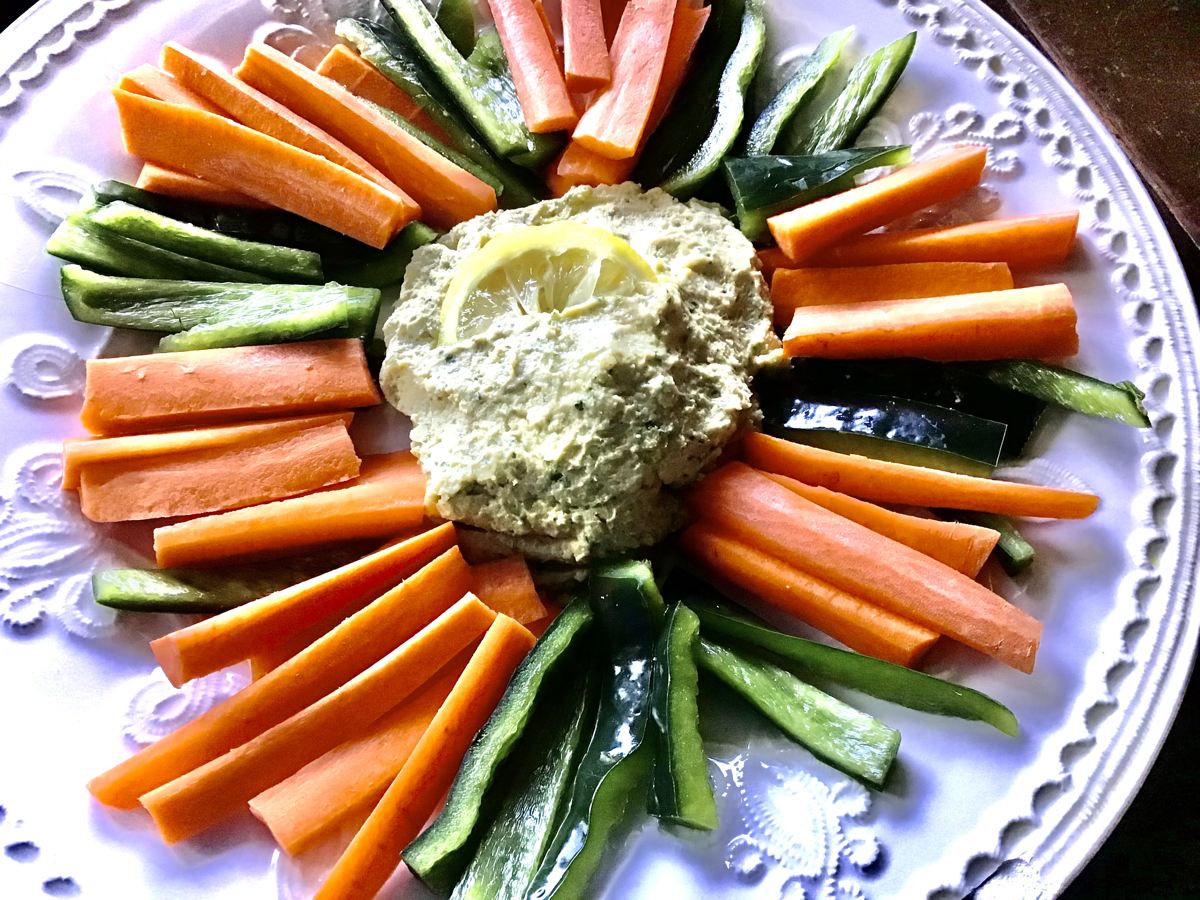 This is a delicious low-calorie, high-protein snack that pairs well with vegetable strips.
Makes about 1 1/2 cups.
Ingredients:
1 (15 oz) can garbanzo beans
1 Tbsp vegetable oil
1 Tbsp fresh lemon juice
2 cloves garlic, chopped
1 1/2 Tbsp tahini
1 large handful fresh mint leaves
1 green onion, sliced
1 Tbsp parsley, chopped
1/4 tsp salt
1/4 tsp black pepper
Directions:
Drain the beans into a colunder; rinse and drain. Add them to a food processor.
Add remaining ingredients. Process until very smooth. If a looser consistency is delired, add a tablespoon or two or water and process briefly.
Garnish with lemon slices. Serve with vegetable strips, flat bread, or crackers.