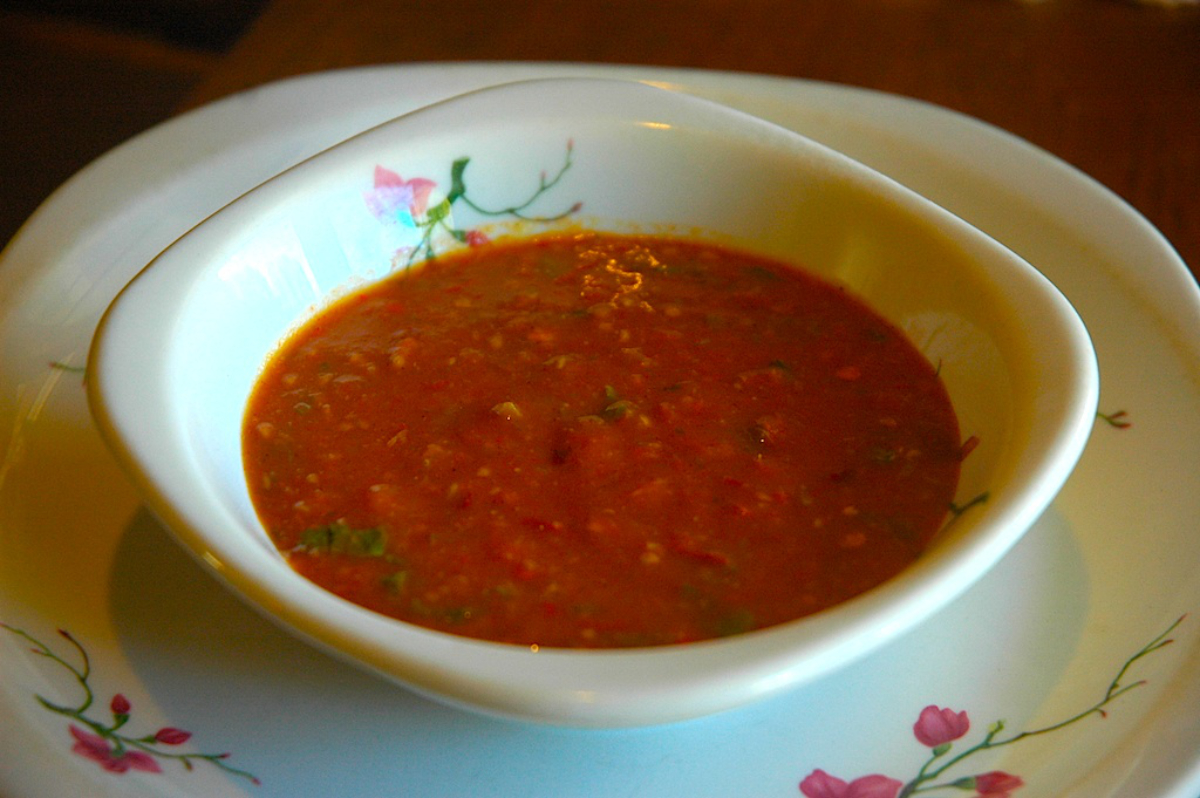 I've been trying for some time to duplicate the flavorful hot sauce served in our favorite California Mexican restaurant. My daughter says that I have achieved that goal with this recipe!
Makes about 4 cups.
Ingredients:
10 dry arbol chili pods (chile de arbol)
5 dry California chiles (see below)*
8 canned whole tomatoes, drained
2 c fresh water
2 Tbsp lime juice
1 tsp onion powder
1 tsp garlic powder
1/2 tsp cumin powder
1/2 tsp Mexican oregano
1 tsp salt
1/4 c chopped cilantro (or 1 Tbsp dry cilantro)
3/4 tsp sugar
Directions:
Preheat oven to 300 degrees F.
Place the arbol chili pods and the dry California chiles on a baking sheet. Roast 8 minutes. Remove promptly to prevent scorching them.
Place the chiles in a saucepan and cover with water. Bring to a boil. Remove from burner and cover pot.
Allow the chiles to stand in the hot water 10 minutes to soften.
Promptly remove chilies, using tongs, to a plate; cool until you can handle them. Remove stems and seeds. (If you want a very hot sauce, leave some seeds in.)
Place chiles in a blender or food processor with the water, lime juice, onion powder, garlic powder, cumin, oregano, salt cilantro and sugar. Process until the texture of a good restaurant hot sauce. Place in bottles and seal tightly. Refrigerate and use within a week or two. Excess may be frozen for up to a few months.
*California chiles are also known as Anaheim chiles or New Mexico chiles.