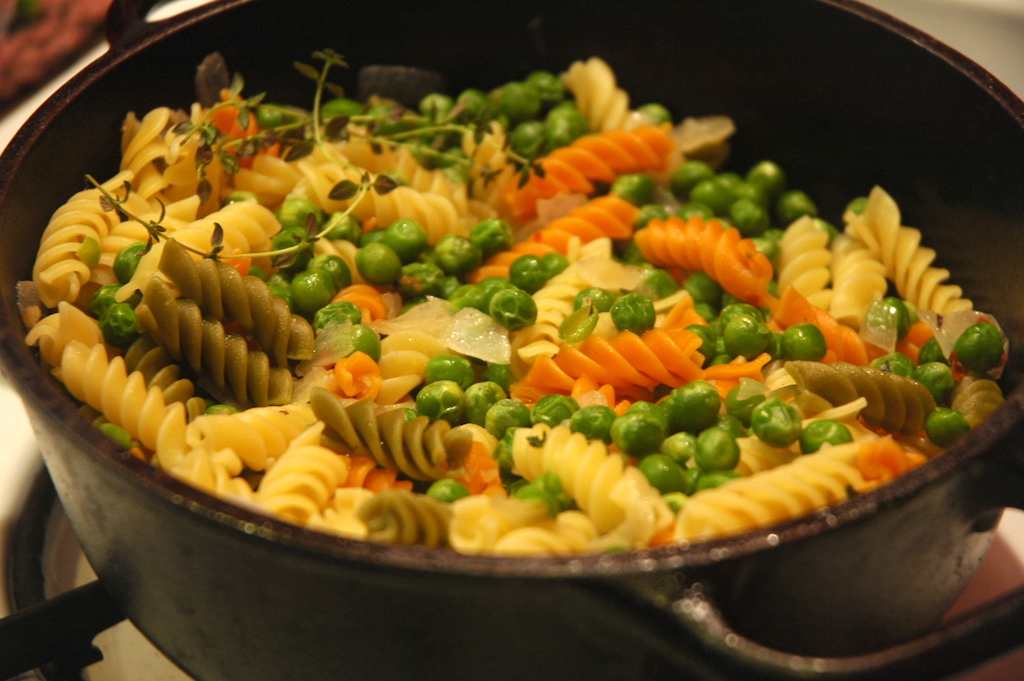 Easy and economical, your family will love this vegetarian dish!
Serves 3-4.
Ingredients:
8 oz dry rainbow rotini
3 Tbsp butter (divided use)
1/2 medium onion, chopped
1 clove garlic, minced
1 (10-12 ounce) package frozen peas
2 Tbsp water
1/2 tsp savory
1/8 tsp salt (or to taste)
1/8 tsp red pepper flakes
dash black pepper
Directions:
Cook rotini according to package directions for al dente. When done, drain, but reserve one cup of pasta cooking water.
Melt 2 tablespoons of the butter in a large skillet over medium heat. Add the onions; saute 4 minutes.
Stir in garlic, peas, and the 2 tablespoons water; cook 2-4 minutes, or until peas are tender and heated through.
Add the savory, salt, red pepper flakes and black pepper.
Add the rotini, the remaining tablespoon butter, and as much of the reserved pasta water as desired. Toss and serve hot.