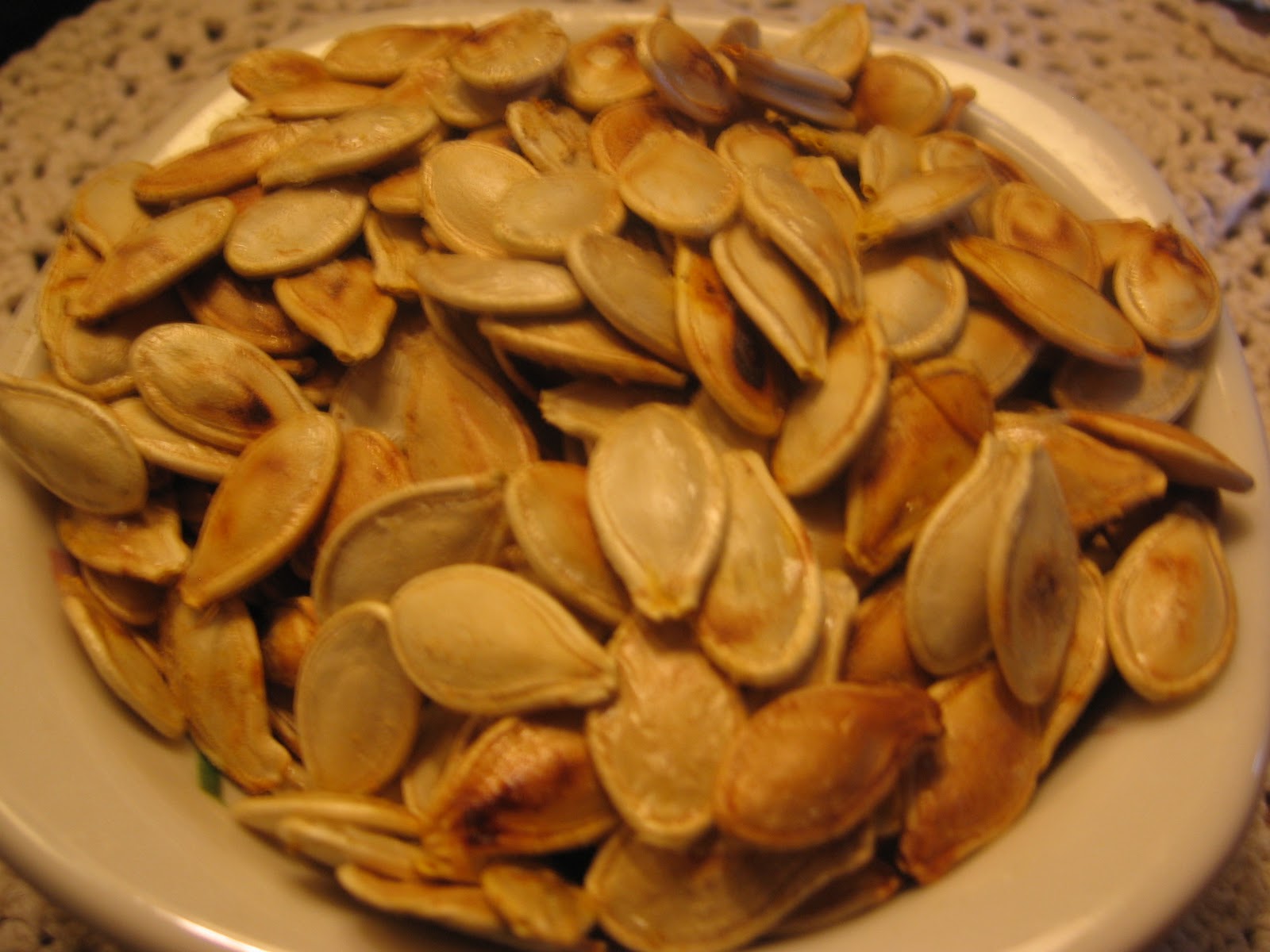 Happy Halloween, friends of the Vegetarian Underground! Posted here is a picture of the jack-o-lanterns we carved for this year's trick-or-treaters. We scooped out the seeds and roasted them with curry powder and coriander seed. These seeds are addictive and nutritious. We think you'll enjoy munching them during a Halloween movie fest tonight.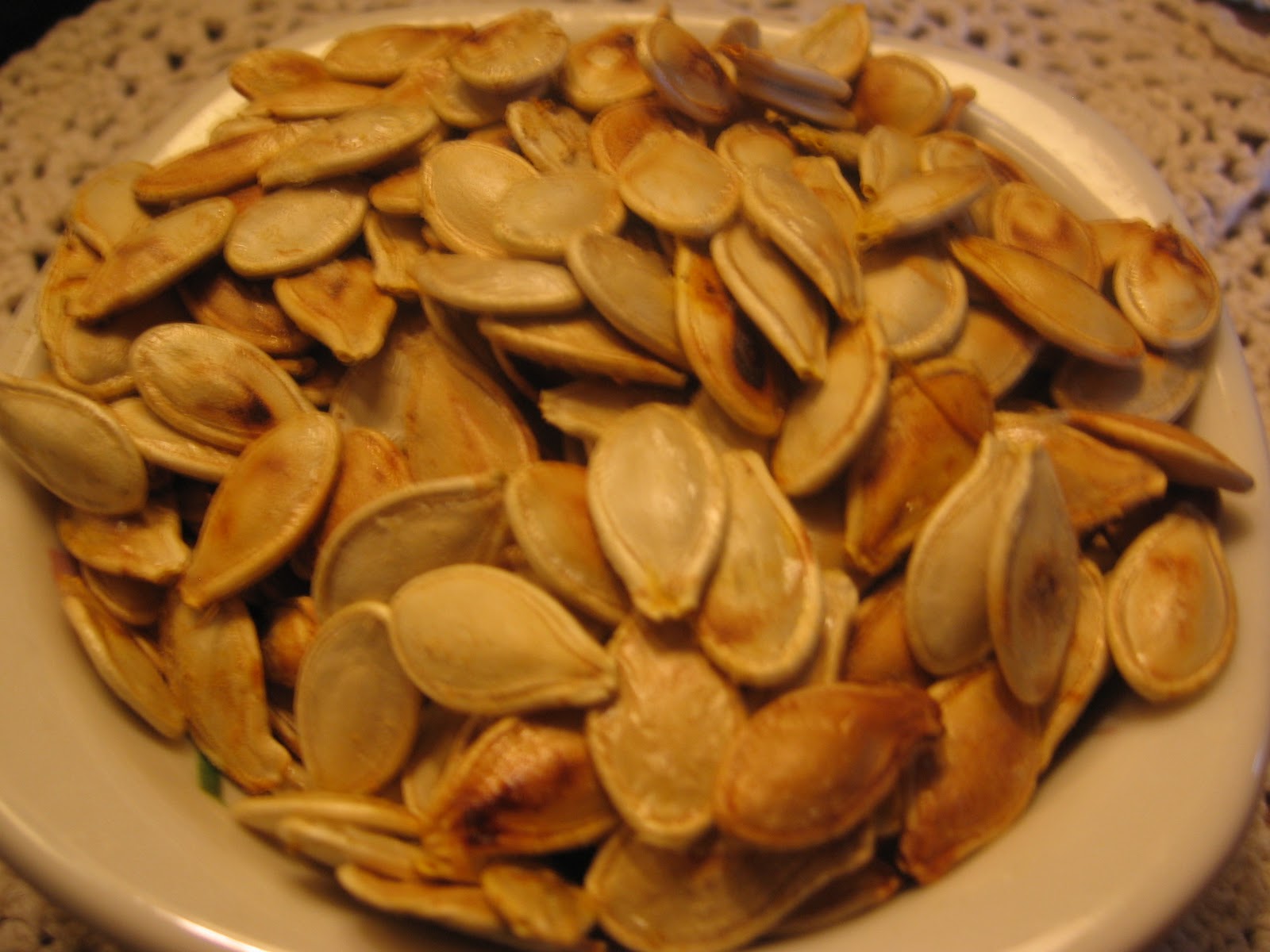 Makes 2 cups.
Ingredients:
2 c fresh pumpkin seeds
1/2 tsp kosher salt
1/2 tsp coriander seeds
1/4 tsp curry powder
dash canola oil
Directions:
Preheat the oven to 375 degrees F. Clean and rinse the seeds. Drain in a strainer. Place the seeds in a single layer on an ungreased baking sheet. Bake for about 25 minutes or until golden brown, being sure to turn the seeds over and rotate the pan once or twice to prevent burning.
In a spice mill, place the salt and coriander seeds. Mill until fine. Put through a strainer to remove the hulls. Add the curry powder and mix the spices.
Drizzle the oil over the seeds and stir to coat. Add the spice/salt mixture and stir again.