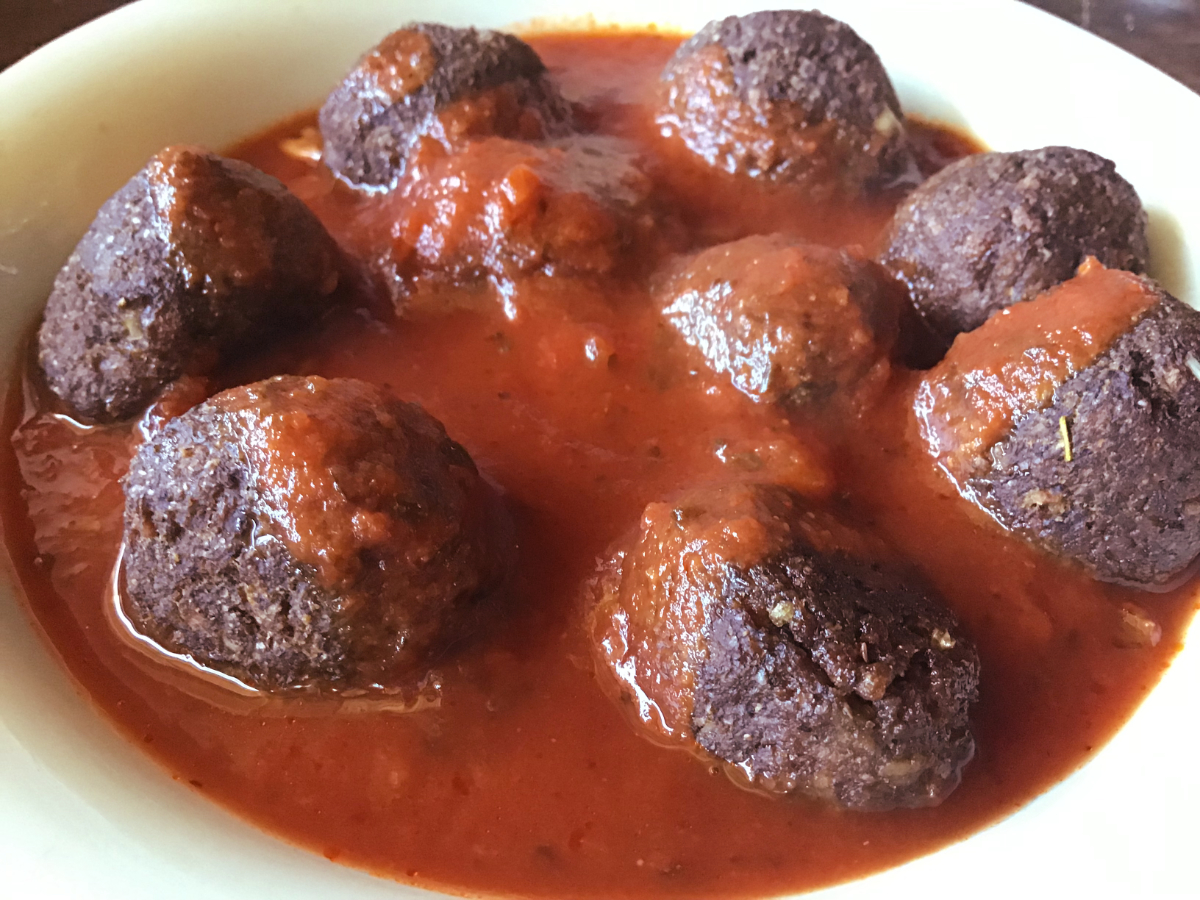 Makes about 26 meatballs.
Ingredients:
1/2 c tomato juice
1/2 c textured vegetable protein granules (TVP)
6 oz mushrooms, chopped
1/4 c onion, chopped
2 cloves garlic, chopped
1/2 c wheat germ
1/4 c all purpose flour
1/2 Tbsp Italian herbs
1/2 tsp kosher salt
1/4 tsp black pepper
1-2 Tbsp olive oil
Directions:
In a small saucepan, bring the tomato juice to a simmer over medium heat. Remove from burner and stir in TVP. Allow to soften 10 minutes.
In a food processor, place the TVP mixture, mushrooms, onion, garlic, wheat germ, flour, herbs, salt and pepper. Process until well-blended and the mixture starts to come together in a "dough".
Preheat the oven to 350 degrees F and use some of the olive oil to grease a baking sheet.
With clean hands, roll about (26) 1-inch meatballs and place them on the oiled baking sheet. Brush the tops with olive oil.
Bake 20 minutes. Remove with a spatula and serve on top of pasta or place in marinara sauce for use in sandwiches. These would also be great in a Stroganoff dish.