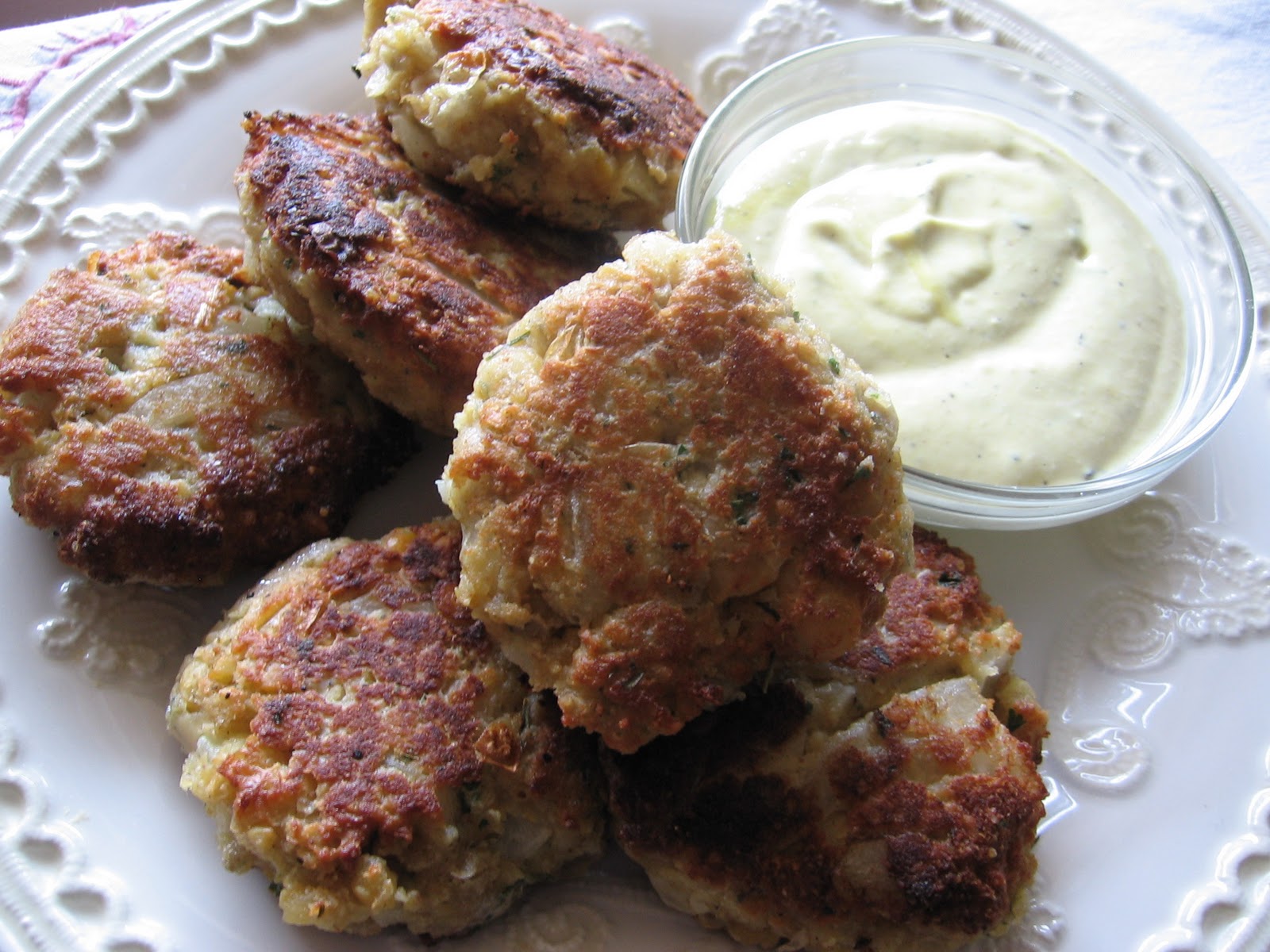 Savory Tahini Sauce to go with them. Serve with potatoes and veggies.
Makes 8-9 small patties.
Ingredients:
1 c cooked garbanzos, rinsed and drained
1/4 c sour cream
2 garlic cloves, minced
2 Tbsp tahini
1/2 c onion, finely chopped
1/2 c dry Italian herb breadcrumbs
1 egg, lightly beaten
2 Tbsp Parmesan cheese
1 tsp dry parsley
1 tsp dry thyme
1 tsp dry savory
1/4 tsp salt
1/4 tsp pepper
2 Tbsp olive oil
Directions:
In a large bowl, mash garbanzos with a potato ricer until there are no large bits.
Stir in the remaining patty ingredients, with the exception of the olive oil.
Heat the olive oil in a large skillet over medium low heat.
Using your hands, form the garbanzo mixture into 2-inch medium-thick patties.
Fry the patties for about 2-3 minutes on each side, or until crispy brown and set up.
Drain briefly on paper towels.
Serve hot with Savory Tahini Sauce or Tartar Sauce.