I often have leftover enchilada sauce, tortillas, and veggies after serving a Mexican meal. This Chilaquiles recipe is a great way to put those ingredients to use in an easy, stovetop dish.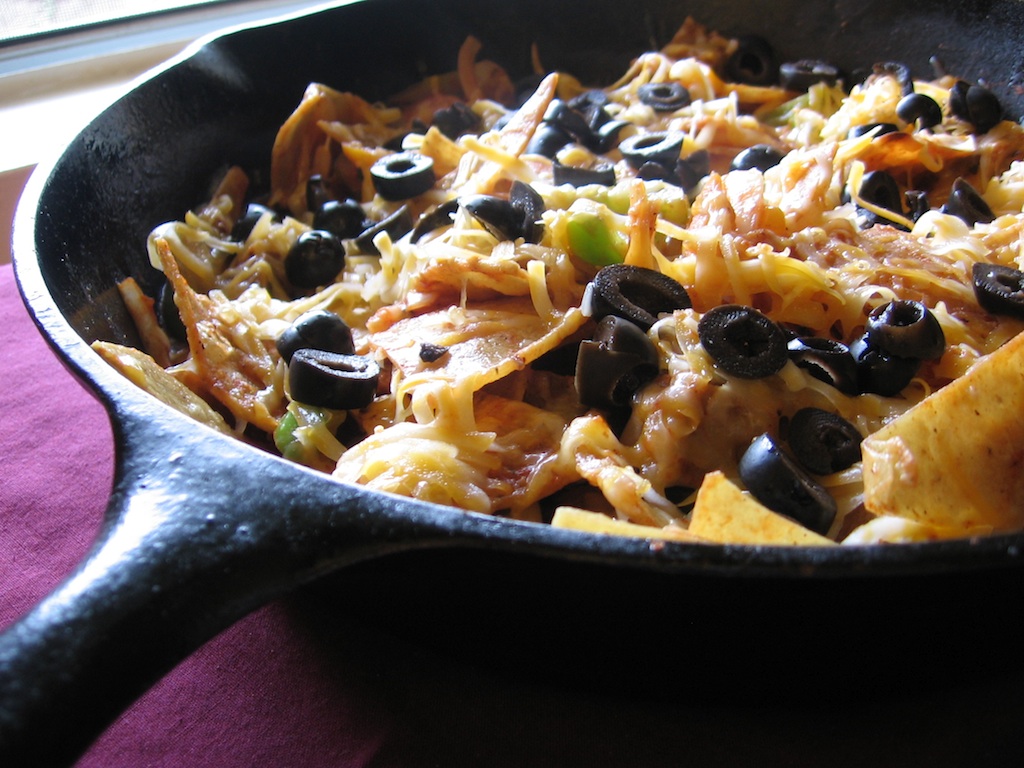 Serves 4.
Ingredients:
9 corn tortillas
1/4 c olive oil
dash sea salt
1 medium onion, thinly sliced
1 medium bell pepper, sliced
1 c seitan, cut in small pieces
1 1/2 c red enchilada sauce (mild)
1 1/2 c Colby-Jack cheese, shredded
1/2 c ripe olives, sliced
Directions:
Cut each tortilla into 8 wedges using kitchen sheers.
In a large skillet, heat the olive oil over medium heat. Add tortilla wedges and stir them in the oil until crisp and brown. Remove with a slotted spoon and drain on paper towels. Sprinkle with salt.
In same skillet over medium heat, add onions, bell peppers and seitan; saute 4-5 minutes in the residual oil. Stir in enchilada sauce and bring to simmering.
Turn off burner and gently stir in tortilla strips. Scatter shredded cheese on top. Sprinkle with olives and serve immediately. If desired, dollop each serving with sour cream.