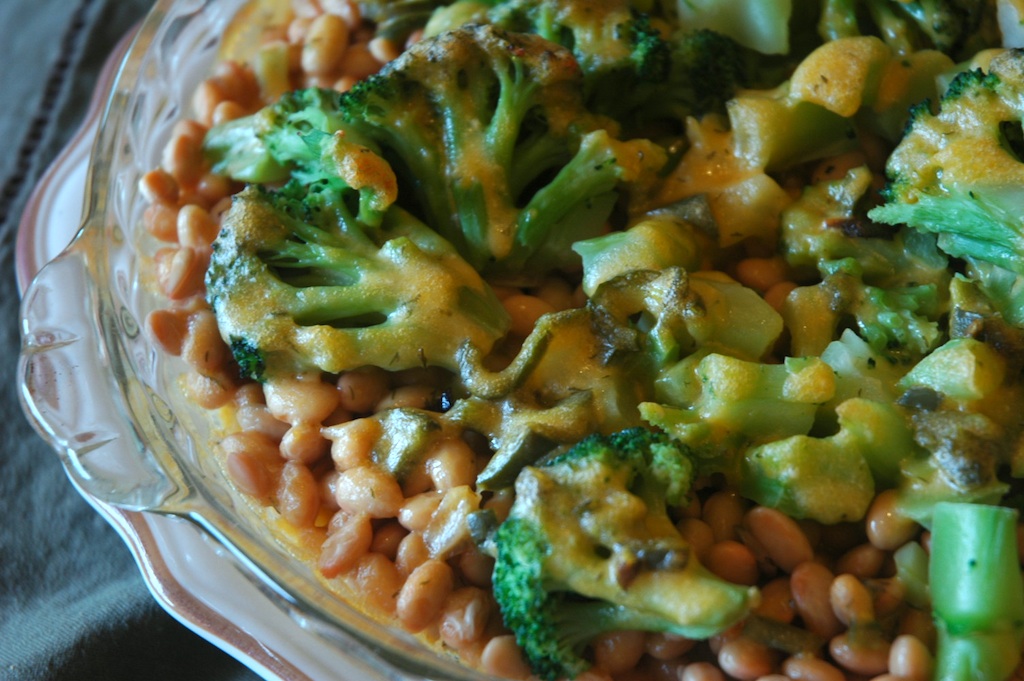 This high protein casserole is not too rich, and has a light, lovely flavor.
Serves 4.
Ingredients:
2 c cooked rice
2 c cooked soybeans, drained
1 (10 oz) bag frozen broccoli cuts
2 Tbsp butter
1/2 Tbsp flour
1/2 tsp salt
1/2 tsp dry dill
1/2 c milk
1 c cheddar cheese, shredded
1/2 jalapeno, roasted, seeded, minced (optional)
Directions:
Preheat oven to 350 degrees F and butter a 9.5 inch deep pie dish or similar.
Place the rice in the bottom of the dish. Next place the soybeans in an even layer.
Place the broccoli in a saucepan, and add 1 cup water. Place on medium heat and bring to boil. Reduce heat, cover, and cook 5 minutes or until tender. Drain well.
Place the broccoli on top of the soybeans.
In a small saucepan, melt the butter over medium heat. Add flour and stir until bubbly. Pour in the milk; stir until smooth.
Add cheese; stir until melted and smooth. Pour this mixture over the casserole. Bake 15 minutes. Serve hot.